Demon Forged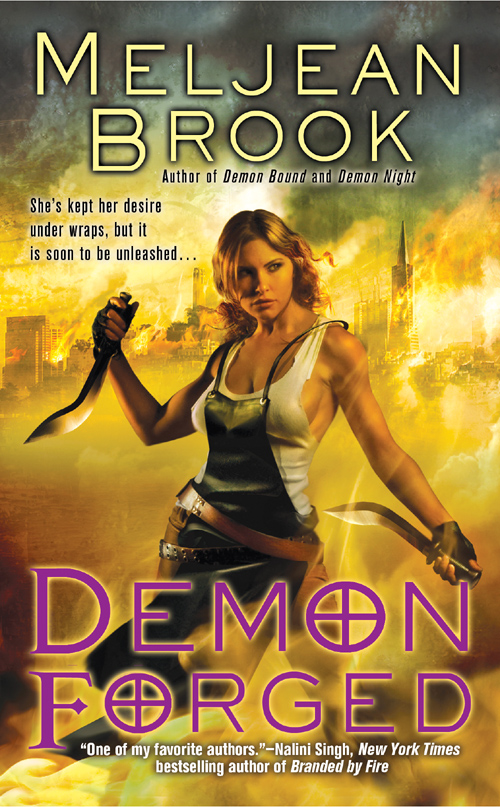 Return to the darkly sensual world of the Guardians with a tale of a prophecy, a devilish bargain, and doomed love…
An RT BookReviews 2009 Reviewers' Choice Nominee!
Four centuries ago, Irena and Alejandro would have succumbed to the need smoldering between them — if a demon and a monstrous bargain hadn't shattered the possibility of love. Torn apart by shame, Irena avoided Alejandro for centuries — until a vampire's call for help throws her into his arms again.
Alejandro can control fire, but he's never been able to control — or quench — the flames between him and Irena. And he knows Irena, hardened by her hatred for demonkind, will never accept that he now works at a demon's behest. But even as he fights for a second chance, a shocking betrayal and a deadly prophecy shake the foundations of the Guardian universe, and all Hell threatens to break loose…
"A dark, gripping read…the characters are brilliant, and the breathtaking romance, vivid setting and darkly delicious adventure will immerse readers in this spellbinding world until the satisfying conclusion.
½" —RT Book Reviews
The Story So Far
Are you starting with this book? Do you want a series refresher before starting the next? Catch up on The Story So Far in the Guardian series primer.
ISBN 0425230414
October 6, 2009
$7.99
<– The previous book in the series
The next book in the series –>