This primer is designed to bring readers coming into the series after the first book the background they need. However, it might be useful for current readers to refresh their memory about the story arc and players involved when a new book is released.
Please note: the primer includes spoilers for the series, but only minor ones, and only through the latest release. It might include the resolution of a novel's conflict, but not the action that led to it…after all, reading how our heroes overcome their difficulties is where the real fun lies, and the result of their actions just icing.
Every novel will contain the background information you need to understand and enjoy that story woven into the narrative. This is simply a more straightforward presentation of that information.
This primer includes an overview of the story arc preceding each novel (The Story So Far); a timeline; an overview of the different types of supernatural creatures and their powers; main character biographies; and a glossary. Scroll down to find each heading, and links to each page. I will continue to link and cross-reference as time allows.
I will update this primer just before each new release. Currently, it is updated to: DEMON MARKED.
The Story So Far:
Which book are you starting with?
I just want a quick background on the mythology.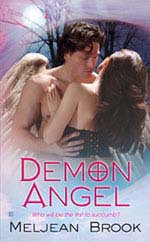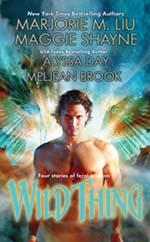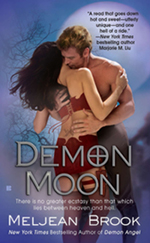 THE TIMELINE
Click here for the JPEG file. This is only updated to Demon Forged.
The Players
The original orders, including:
Angels
Demons
Nosferatu
Humans and halflings, including:
Guardians
Vampires
Demon halflings
Humans
The others (coming soon — see the timeline for a brief, spoilery overview):
Grigori
Nephilim
GLOSSARY, CREATURES & RULES
Biographies
Guardians and Vampires
Demons
Grigori
Places
HEAVEN (ABOVE)
CAELUM
EARTH
HELL (BELOW)
CHAOS
SPECIAL INVESTIGATIONS (SI)
LEGION LABORATORIES
RAMSDELL PHARMACEUTICALS