Tethered
The Further Adventures of Archimedes Fox and Captain Corsair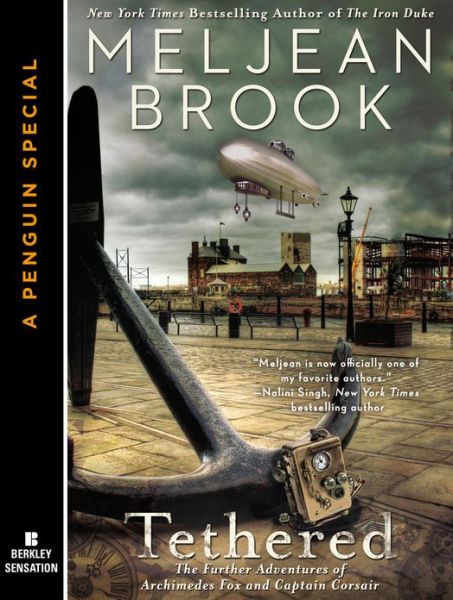 Surviving on the treacherous Iron Seas requires a heart made of steel… so how will Yasmeen survive now that Archimedes Fox has stolen hers?
"Tethered"
A TALE OF THE IRON SEAS
When a request for help from an old friend threatens everything that Archimedes Fox holds dear, Yasmeen must risk losing her new airship to a scourge of the Iron Seas… or risk losing the man she loves.
Meljean's Note: This is an epilogue novella. The story is a full-length novella, with its own plot — but although I've written it to stand alone as much as possible, there are strong references to Heart of Steel, particularly in regard to Archimedes and Yasmeen's relationship.
This novella is available in print in Heart of Steel mass-market reprint edition, ISBN 978-0425251041.

Heart of Steel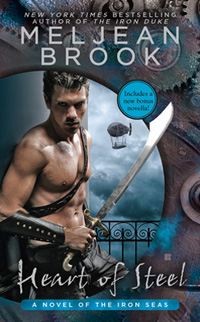 A NOVEL OF THE IRON SEAS
As the mercenary captain of the Lady Corsair, Yasmeen has learned to keep her heart as cold as steel, her only loyalty bound to her ship and her crew. So when a man who once tried to seize her airship returns from the dead, Yasmeen will be damned if she gives him another opportunity to take control…