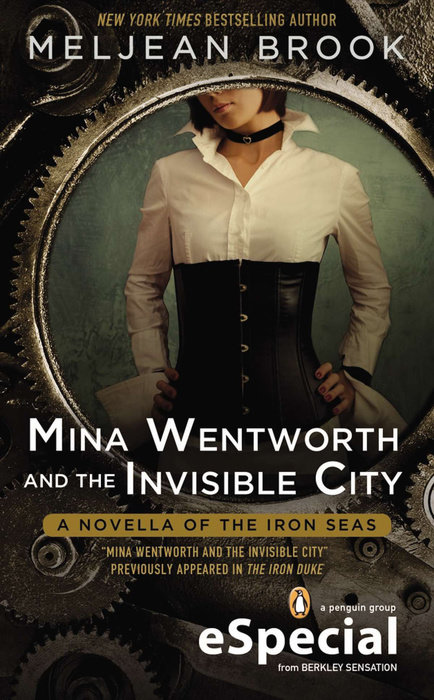 Eight months after The Iron Duke, can their marriage survive a new danger?
"MINA WENTWORTH AND THE INVISIBLE CITY"
A TALE OF THE IRON SEAS
When newly-married Detective Inspector Mina Wentworth is called to investigate a bounder's murder, she doesn't expect the mysterious machine she finds…or the danger that leads back to her husband.
Meljean's Note: This is an epilogue novella. The story is a full-length novella, with its own plot — but although I've written it to stand alone as much as possible, there are strong references to The Iron Duke, particularly in regard to Mina and Rhys's relationship.
This novella is available in print in The Iron Duke mass-market reprint edition, ISBN 978-0425244265.