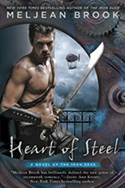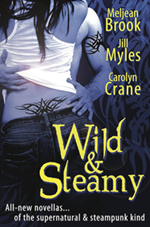 I'm super thrilled that both Heart of Steel and The Blushing Bounder have been nominated in this year's DABWAHA tournament.
Many of you might remember the spectacular effort readers made last year to put The Iron Duke in the top spot. There was much, much dorkery on my part. I made graphics and sent newsletters. I offered bribes, like cupcakes and books. We pulled out an amazing number of votes. It was all pretty freaking incredible.
I can't do the same this year. I'm so sorry! I love the DABWAHA tournament, I love the wild trash talking, but I'm in a cave and I'm going to stay here until the WIP is finished. I'll try to come out and post reminders in time for voting, and whatever little bits of fun I can come up with (that aren't bribes, because those are verboten now).
Until then…I am totally carrying my DorkPower banner. It just happens to be in the cave with me. 😀
P.S. The tea in the Wooden Spoon prize that Jill Myles and I are offering is totally free of nanoagents. I promise. And considering that it goes to the person in last place, it's absolutely not a bribe. It is a great consolation if your bracket is crushed, though!