I've known Lisabea for a long time — I was a huge fan of her reader blog, Nose In A Book…before she betrayed me. All of a sudden she's not just Lisabea! She reveals a secret identity, and she's suddenly L.B. Gregg, author. And so what if her website is quirky and fun and I really liked the first book in her Men of Smithfield series, Gobsmacked? I'm all: Dude, you've changed!
…or, maybe not so much. Because one thing I always loved about her site was her lists. And here she is, with another Lisabea Top Ten list.

Top Ten Things You Need to Start
Your Successful Writing Career!
Number Ten
A Computer that actually works.

Scratch that. Damn thing.
~*~*~
I mean, Number Ten
Really Cool Pens!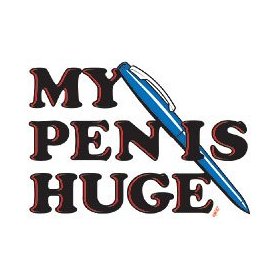 I didn't say that I'd behave on Meljean's blog — I just said it's an honor to be here and thanks for having me!
~*~*~
Number Nine
A Theme Song

Ally McBeal had the right idea–no, not about how wonderful it is to display knife edged clavicles and pillowy collagen lips–but that it's necessary to have a theme song. You know. Something to get you jump started, particularly on the days you have no inspiration. I recommend an upbeat, uplifting, UPTEMPO theme song. My daughters and I crank the volume to Pump It by the Black Eyed Peas. Iz gud.
~*~*~
Number Eight
Thesaurus
Because it's not enough to be funny–one must also be absurd, amusing, capricious, clever, diverting, droll, entertaining, facetious, farcical, gay, gelastic, good-humored, hilarious, hysterical, jocose, jocular, joking, jolly, killing*, laughable , ludicrous, merry, mirthful, playful, priceless, rich, ridiculous, riotous, screaming, side-splitting, silly, slapstick, sportive, waggish, whimsical, AND witty.
~*~*~
Number Seven
Professional Glamour Shot for book jacket.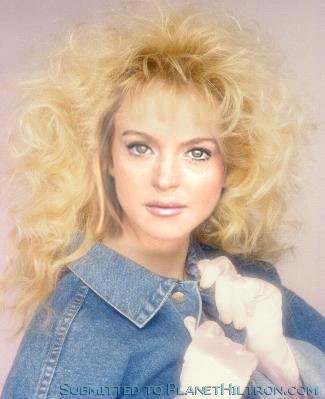 I haven't had my 'author' photo taken yet, but if I were to do it–why not acid washed denim and satin gloves? I know I can clutch my collar with that winning combination of bold, self-assured, coquettishness–merow! Although I'm not sure there's enough hair spray on the planet to coax my flatty hair into a Staten Island Claw.
~*~*~
Number Six
Desk Top Orgy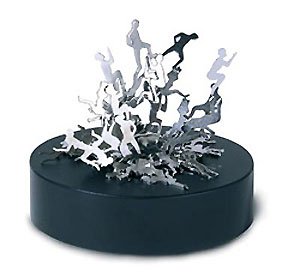 Because some props are tax deductible.
~*~*~
Number Five
Abs of Steel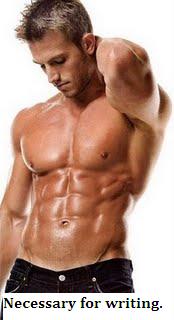 This would not be a Lisabea list without some naked man flesh to distract readers from the lack of real content**
**Did it work?
~*~*~
Number Four
Coattails to Ride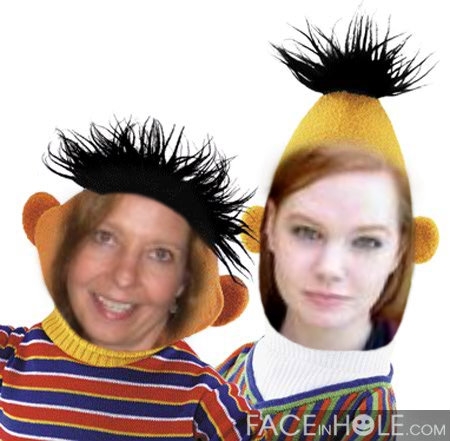 I am so ashamed.
~*~*~
Number Three
Etiquette Manual for Public Appearances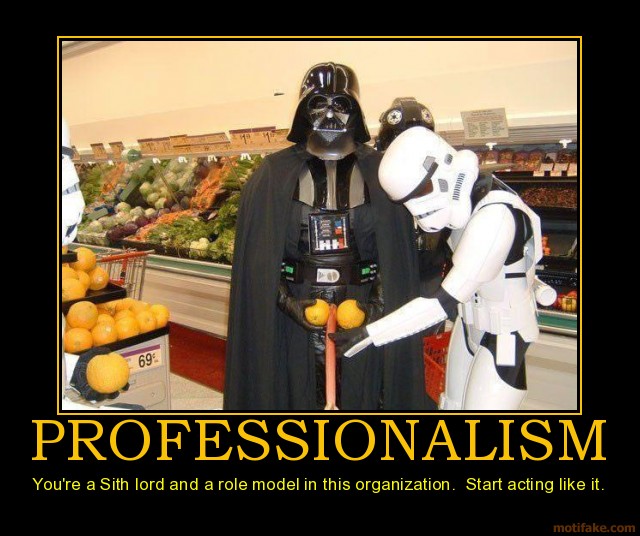 You just know Samantha Kane and I would do that…at RWA.
~*~*~
Number Two
Fan Club



There isn't a LB Gregg fanclub. But I did join the Kiss Army (in 1977).
~*~*~
Number One
A Hero of Worth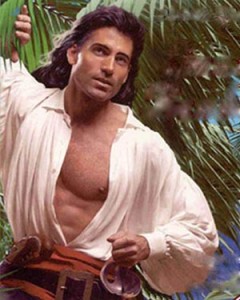 Crazy as it sounds, people outside our genre believe romantic heroes lack depth and breadth (of course, one thing our heroes will never lack is length. Surely). It's important for the up and coming writer to remember that success in story telling relies on a deeper (or in my case, accidental) awareness of the Monomyth. I won't bore you with the seventeen stages, but—one could argue that many of the most memorable romantic heroes take this journey.
Of course, it's equally important for heroes to be easy on the eye, and have a fundamental understanding of love anatomy. No one wants to remind their hero– A little higher there, Ace.
~*~*~
Meljean again … and I'm thinking I really need to get me some of these. Also, a pimp hat.


So, what Lisabea L.B. Gregg didn't mention in her list is A Book. Every writer has to have a book, and she has several already out, and one more, COVER ME (excerpt here), coming from Aspen Press on October 2nd. It's an e-book, so I don't have an advance copy to give away … but, I would love to give someone a copy of Gobsmacked from Fictionwise (Thank You, FW, for your "send this book as a gift" option!)
Here's all you have to do to be entered to win a copy of Gobsmacked: Add your own entry to LB's list. Even if you aren't a writer, what is one thing that you think every romance writer should have? I'll randomly choose a comment at Midnight on September 29th (that's Tuesday night).
And super-thanks to LB, for filling in on my blog with much, much funnier content that I could have come up with on a Monday. I think she has a writer super-power that I don't.
…wait a second, LB. A super-power? Does that mean another secret identity? Something like: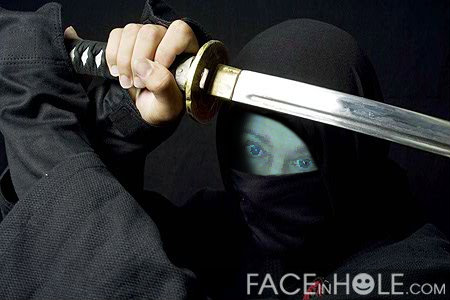 I thought I knew you! *sob*