Hey all! It's about a month away from the release of A HEART OF BLOOD AND ASHES! Just a quick reminder: this series has a new pen name for a reason! It's darker than my work as Meljean … which might seem funny to say, considering how many dismembered body parts were flying around in the Guardian series and in the Iron Seas, but the overall tone of the books and the world is darker and the love scenes have a more vulgar tone (because they are barbarians!)
So just a heads-up and if you are a reader who appreciates content warnings, I do have some non-spoilery ones on my site: Milla's content warnings. If you read and enjoyed "The Beast of Blackmoor" in the Night Shift anthology, you're probably good to go.
February 4th, 2020 – A Heart of Blood and Ashes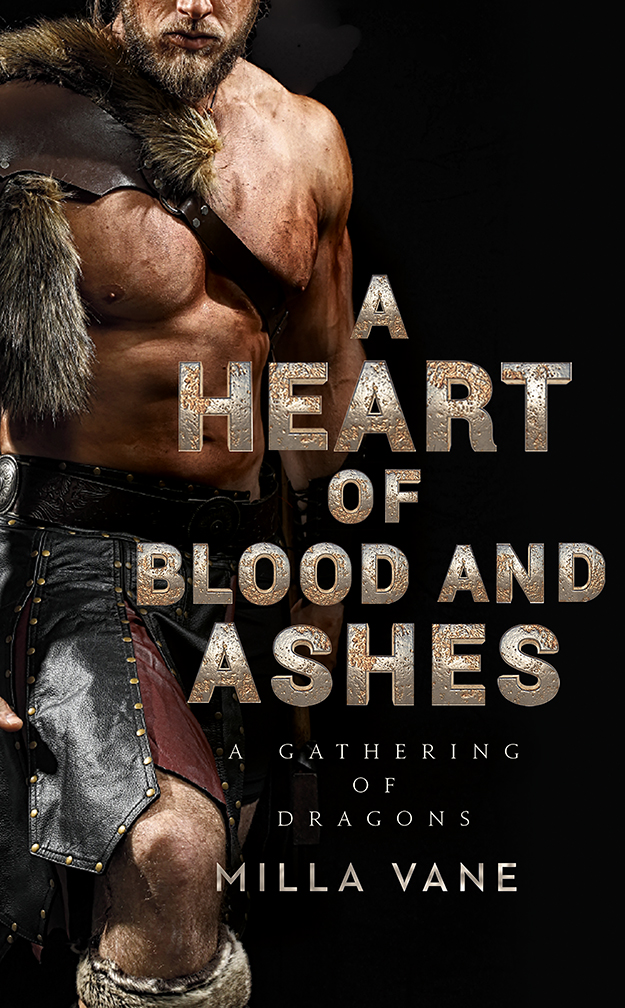 A generation past, the western realms were embroiled in endless war. Then the Destroyer came. From the blood and ashes he left behind, a tenuous alliance rose between the barbarian riders of Parsathe and the walled kingdoms of the south. That alliance is all that stands against the return of an ancient evil—until the barbarian king and queen are slain in an act of bloody betrayal.
Though forbidden by the alliance council to kill the corrupt king responsible for his parents' murders, Maddek vows to avenge them, even if it costs him the Parsathean crown. But when he learns it was the king's daughter who lured his parents to their deaths, the barbarian warrior is determined to make her pay.
Yet the woman Maddek captures is not what he expected. Though the last in a line of legendary warrior-queens, Yvenne is small and weak, and the sharpest weapons she wields are her mind and her tongue. Even more surprising is the marriage she proposes to unite them in their goals and to claim their thrones—because her desire for vengeance against her father burns even hotter than his own…
July 7th, 2020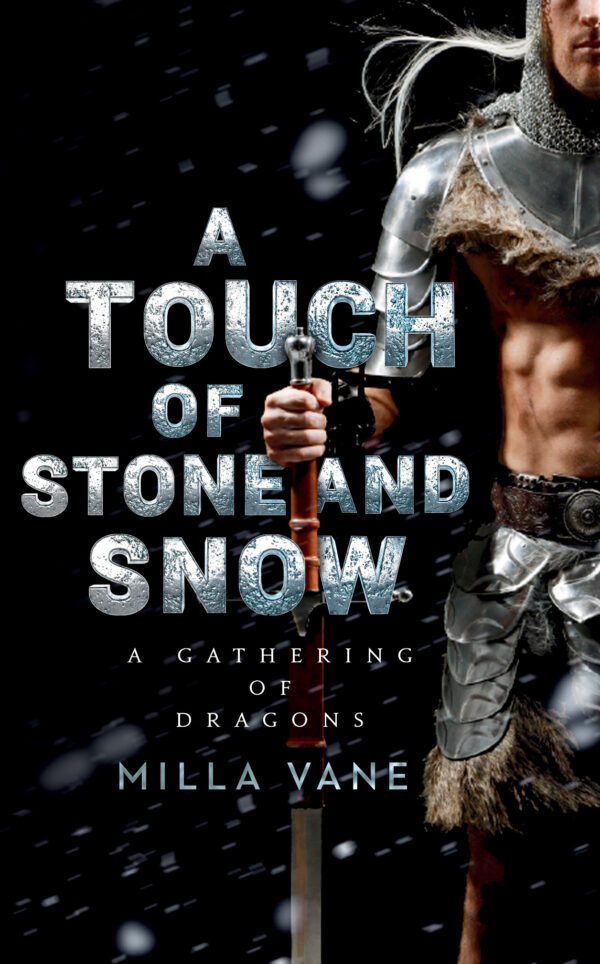 (Description slightly truncated to avoid spoilers for Book #1)
Shunned from her home, Lizzan now wanders in solitude through the lands as a mercenary for hire, until she encounters a group of warriors seeking new alliances with the northern kingdoms–a group that includes Aerax, the bastard prince of Koth, and the man who sent her into exile. Though they were former childhood friends, Aerax cannot trust the woman whose failure led to the fall of a kingdom. But when a goddess's demand binds them together, Lizzan and Aerax must find a way to overcome their painful pasts. Or there will be no future for the western realms…
More in 2020?
I have the title and cover for Book #3, but I'm not yet sure what the release date for it is! Might be 2020, might be 2021.
A couple of people have asked about whether "The Beast of Blackmoor" will be released as an individual ebook, and I'm not sure about that, either! Right now, it's available in Night Shift.