The first Iron Seas story is now available as a standalone ebook!
Some of you might have already read this story in the anthology BURNING UP — but for those of you who missed Eben and Ivy's story, or who would like to have it in a convenient ebook format, it's finally out!
This novella is one of my personal favorites — not only did it kick off the Iron Seas steampunk romance series, it was one of those stories that just came together perfectly. No fighting the plot or characters; they were all just magic together. I hope you enjoy reading it as much as I loved writing it! Here's a little more about Here There Be Monsters: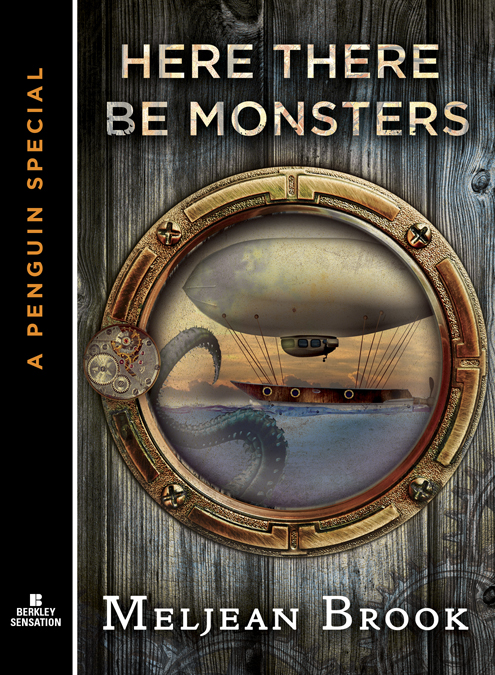 The exhilarating introduction to New York Times bestselling author Meljean Brook's gritty and seductive novels of the Iron Seas.
Desperate to leave London, two years ago Ivy Blacksmith secured her overseas passage by striking a provocative bargain with the domineering pirate Mad Machen. Saved from his bed at the last moment, Ivy fled the city, but Mad Machen vowed to come after her…
Eking out a living in the little town of Fool's Cove, Ivy never expected that her impetuous offer would continue to haunt her. But the beautiful blacksmith owes Mad Machen the price of a voyage, and the pirate captain is determined to collect.
Includes a preview of Meljean Brook's The Kraken King.
"Here There Be Monsters" previously appeared in Burning Up.