…this weekend, and didn't really write enough, so now it's time to purge. But I did get some books in: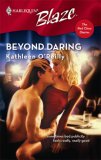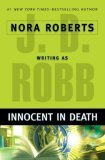 I also visited the Kam Meng restaurant in Newport — which is one of the few places I've had fish that I actually like. They're a tiny little place on the historic bay front (overlooking the bridge) and their food is incredible. The first time we went was a huge surprise, because Kam Meng's looks like a little hole-in-the-wall Chinese food restaurant, the kind where, downtown Portland, I don't know that I'd ever try. But the first time we went (about 8 years or so?) Mo's had a line out the door and we were starving, so we would have gone anywhere. I expected the usual kung pao, sweet and sour pork, noodles — that kind of thing — but was surprised by the menu. I wish I'd taken my camera, because it's gorgeous, too. I had rock fish with garlic and ginger, cooked in a clay pot (this is one of their specialties) and Bobby had their sizzling green onion beef, and I was in sweet, sweet heaven.
And as we sat there … there was a green dock light across the bay. I wish I'd taken a picture of that, too.