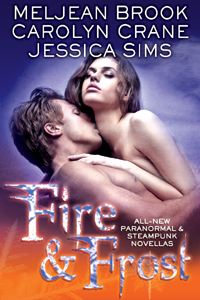 Hey, everyone! This is just to let you know that both FIRE & FROST and WILD & STEAMY will be available through June, and then we are going to take the anthologies off sale.
All of the individual novellas will still be available! Just not available as a package. (You can see THE BLUSHING BOUNDER here and WRECKED here.)
If you bought the anthologies, they won't disappear! They are yours forever and if you ever need to download them again from the individual bookstores, they should be available. They just won't be updated.
All of the stories will remain available in the print compilation NOVELLAS & STORIES. You can find the links to that book on THE BLUSHING BOUNDER and WRECKED's web pages (links above.)