The Legends of Red Sonja collected edition is here!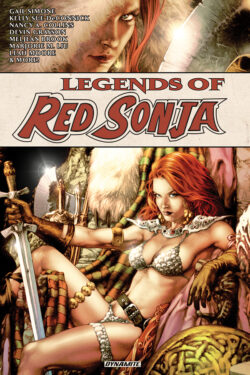 I know many of you were waiting for all five issues to be collected in trade paperback format … and that day is here! You can find it at your favorite local comic bookstore, or your favorite other bookstore. For more information about this collection, check out my Legends of Red Sonja page.
Read a Romance guest post and Giveaway!
I've written a guest post for the Read-a-Romance-Month event … and there's a giveaway! Don't forget to check it out, along with all the other awesome posts (and giveaways!)