Via spyscribbler, a book that has a female ninja assassin. If that wasn't cool enough, check out this cover.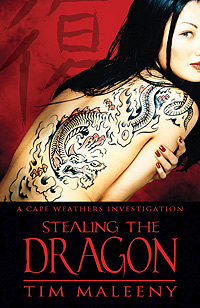 I'm in love. It's STEALING THE DRAGON by Tim Maleeny. He's got some excerpts on his site.
And, to the guy in Safeway who bought the two-hour firelog and the case of Coors: I hope it all works out as you hope.