***I'm making this a sticky until I get back***
Below, I've listed all of the events I know that I'm going to attend. I'm pretty certain that there are a few more that I will have to fill in, but for the life of me, I can't remember everything that I signed up to do.
Anyway, the only other biggish conference that I've been to was RWA in San Francisco, and although I had a great trip, I was kicking myself because I didn't get to spend a lot of time chatting with anyone, especially the people that I've met online. So, here's the thing: If you see me, please feel free to come up and say hi! Also, I imagine that *scheduling* meetings will end up being difficult, and although I'd love to pen in a sit-down with everyone possible, I'd hate it if something came up and I was late and I stiffed someone.
But I can drink an unlimited amount of coffee and diet coke. Seriously. If you see me, and you want to hang out for a little while, I'd LOVE that. Even if I'm chatting with someone else, say hi and take a seat! And if we're at an event, feel free to ask me what I'll be doing afterward. Chances are, I'll have some free time.
My schedule is after the jump (and subject to additions and changes):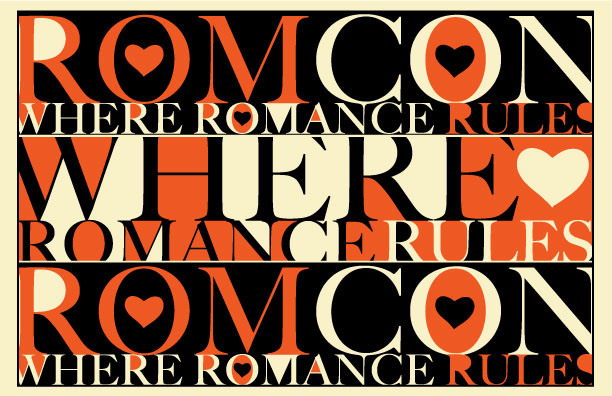 Friday, July 9
Noon: Will expect to arrive at the hotel and register.
Noon – 4:00: Lunch, then Borders interview
8:00 – 8:30 Costume Ball (I will be going as a dork.)
8:30 – 10:00 Blogger/Reviewer Mixer
Saturday, July 10
9:00 Romance Reader Roundtable (I think I'm signed up for this.)
Come visit with editors, book buyers, bloggers, reviewers, and other readers–let them know what you love, what you're over, what you'd strangle the friendly neighborhood bookseller to get your hands on!
10:00 Monsters & More Semi-Charades
You don't have to know charades, or have a good knowledge of Urban Fantasy or Paranormal Romance, to have fun playing Monsters & more! Players draw slips with the names of monsters, heroes, heroines, etc. and try to get their team to quick say the name though descriptions, hints, and pantomimes (anything but names/book titles) – in this thrilling, silly, super-interactive event! Authors participating: Carolyn Crane, Carolyn Jewel, Cathy Clamp, Jessa Slade, Meljean Brook, Nalini Singh, Nicole Peeler, Terri Garey.
12:00 Book Fair (I will have a limited quantity of DEMON BLOOD to sign!)
3:30 Betwixt and Between — Paranormal Authors Tea
Cathy Clamp, Christine Feehan, CL Wilson, Erin Kellison, Gabi Stevens, Jeaniene Frost, Jeanne C. Stein, Keena Kincaid, Lynda Hilburn, Melissa Mayhue, Meljean Brook, Nalini Singh, Nicole Peeler, Shannon K. Butcher, Terri Garey, Veronica Wolff.

(I think this is by lottery; 75 people will win a ticket to this.)
5:00 – bedtime: ?
Sunday, July 11
10:00 Brunch
11:00 – leaving: ?