And thanks to random.org, we have our winners! Thank you to everyone who entered! – the turnout was awesome, and because I've had such a great holiday (and because a giant box of books arrived last week) I've picked fifteen additional winners, who will receive The Iron Duke mass market edition, which releases on Tuesday.
Please look for your name in the list of winners below. If you're there, please go to my giveaways page and enter your mailing information before January 31st.
Important: I will sign all of the copies, and unless you tell me otherwise, I will sign it to the first name entered into the mailing address form. If you plan to give it away to someone else, though, or if you just want me to sign it without adding your name, please let me know (there's a "special notes" section in the address entry form).
This means I have forty-five books to mail out! I will do my best to send them in batches over the next two weeks, so if it takes a little time, don't panic! But if you don't receive them by the end of the month, please feel free to let me know, and I'll check the tracking numbers.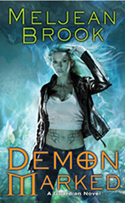 ~Demon Marked~
#31 – Liz
#77 – Kaya H
#105 – Sharon Knight
#70 – Sandra Rosa
#112 – Monica
#54 – Nikki P.
#64 – Kristy
#132 – Kayleigh H
#61 – Vanessa N
#2 – Pauline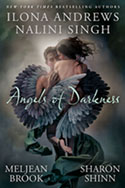 ~Angels of Darkness~
#7 – Rochelle
#102 – JenniferK
#98 – Sullivan McPig
#56 – Stacy S
#62 – Gladys
#125 – LillianJolly
#113 – Julie
#12 – Anastasia
#23 – Cassie
#72 – Becky S.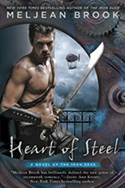 ~Heart of Steel~
#48 – XxxXLozXxxX
#90 – EmmaD
#130 – sooz
#41 – Jeanette Juan
#37 – Rachel Goettl
#85 – Meriam
#35 – Li
#43 – Pamk
#99 – CS
#115 – Samantha R.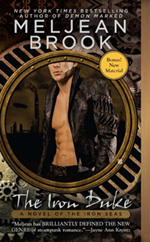 ~The Iron Duke (Mass Market Edition)~
#3 – Brenda
#11 – Sarah
#14 – Brandy Swain
#24 – Amy Kathryn
#25 – Nix
#49 – Melissa Bee
#58 – Tracy
#81 – Na S.
#91 – DeeAnn
#93 – Laurie F.
#106 – StarlitRogue
#107 – Lea-Ellen B
#118 – Spav
#137 – Melissa B
#138 – Habiba