No news! I'm writing, of course. I'm working on a couple of things, though the one I'm most excited about is the barbarians that I hope to have news about by this summer, one way or another. Probably about the time I finish the facelift for the Milla Vane site, which has been fun to design. My first try looked WAY too much like 300 but I'm happier with the direction of the second design (inspiration photo in upper right hand side — that's an awesome painting by Maciej Kuciara.)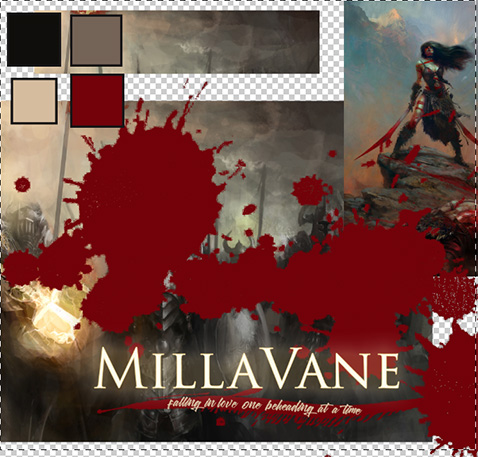 Hmm, what else? Let's see. I'm addicted to Harlequin comics. Manga x Harlequin Presents = Meljean has no self control. 

I'm still making covers on the side because it is a nice thing for my brain. New covers include Jockblocked for Jen Frederick and a sci-fi cover for Jessica Clare/Jessica Sims/Jill Myles's mom, Noelle Sinclair — Worlds Apart. That was pretty fun and the dude is green. And I made a few others that will pop up here and there, but they haven't had their cover debut yet, so I'll add them to the cover page at some future point.
And I'm listening to Air Supply lately. Because of course I am.
I loved Deadpool, forgot to go see Pride & Prejudice & Zombies, kind of stopped watching Jane the Virgin (although I love it just as much and think it's so clever and well-done, I just don't think I can do the long long long nothing is ever resolved serial storyline that's building), haven't seen the last X-Files episode because I'm afraid it's as terrible as everyone says, plan to binge-watch the last few episodes of Agent Carter all at once, and really can't wait for Daredevil to return to Netflix.
Elektra!
So TL;DR version: I'm writing. Some of it is coming together (yay!) No Blacksmith yet, though. The rest of the time I spend working on Photoshop and bingeing on cheesy entertainment.