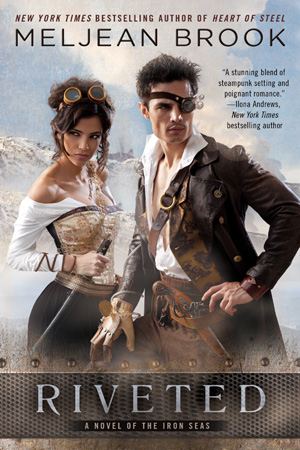 I've had quite a few readers ask me about whether Riveted would be available on ebook the same day as print, because it wasn't available for pre-order alongside the print version.
I think it was just a delay in the catalog updates — the ebook link is available now, although at Amazon the ebook version still isn't on the same page as the print book (so it's not as easy to find … unless you have a direct link! 😀 ) It's also listed at Barnes & Noble, and though I haven't checked any other ebook retail sites, I imagine it will soon be up for pre-order there, too.
As an aside, how do you write "e-book"? In this post alone, I wavered between E-Book, e-book, eBook, and just ebook.