Now in mass-market format!
Hurray! Riveted is now available in mass-market format … but even if you don't read print books anymore, this is still good news — the ebook price will be dropping, too! No more $12.99! The publisher lists the price at $7.99, but some bookstores will discount and the price will be even lower.
(If the price hasn't changed at your favorite bookstore, I recommend waiting for a day or so. Sometimes it takes a few days for the catalogs to update, but it should be available soon.)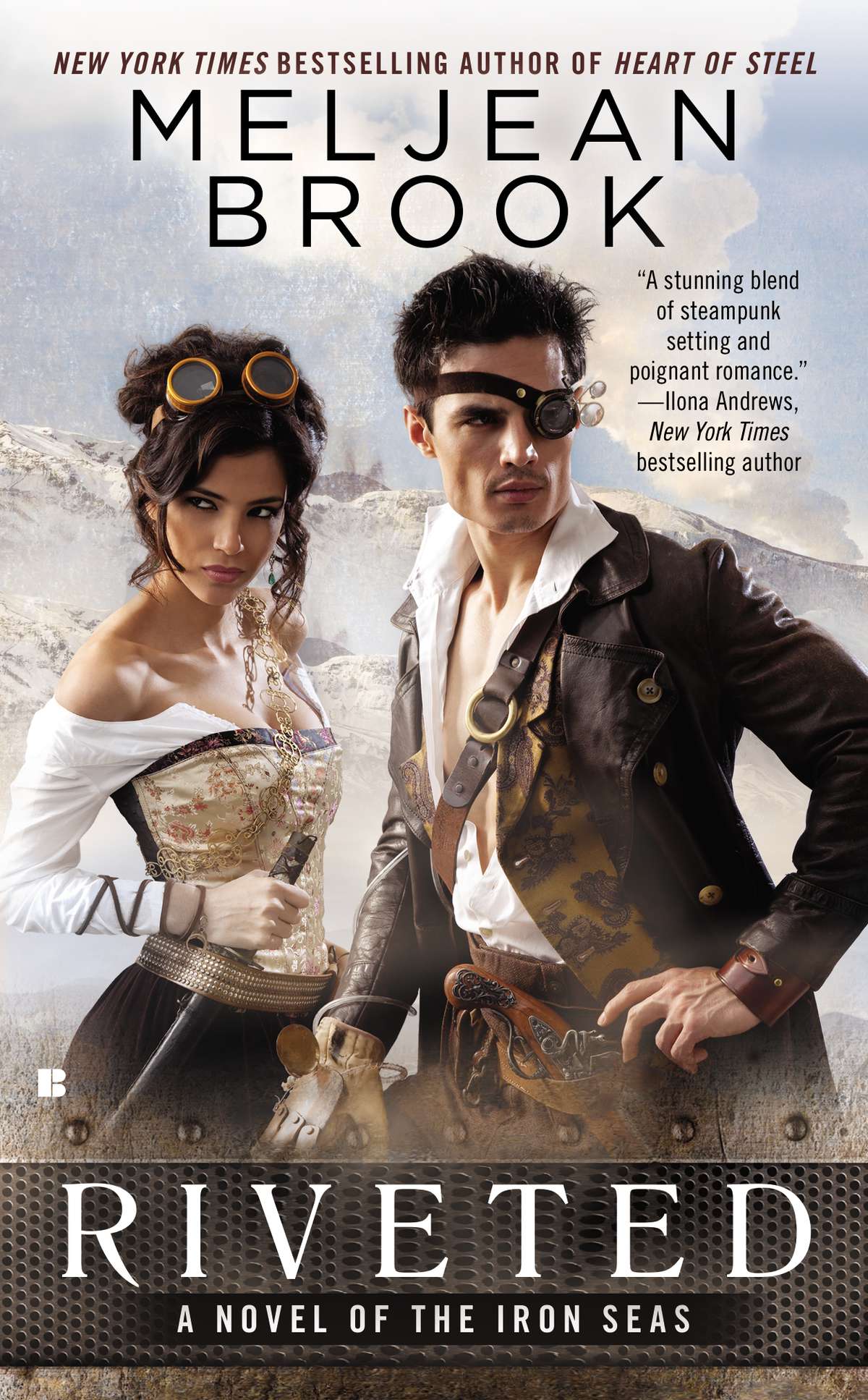 Mass Market Edition
ISBN 978-0425255056
April 1, 2014
$7.99
The New York Times bestselling author of The Iron Duke and Heart of Steel returns to the Iron Seas with a riveting new adventure of steamy romance.
A century after a devastating volcanic eruption forced Iceland's inhabitants to abandon its shores, the island has become enshrouded in legend. But the truth behind the legends is mechanical, not magical—and the mystery of the island a matter of life and death for a community of women who once spilled noble blood to secure their freedom.
Five years ago, Annika unwittingly endangered that secret, but her sister Källa took the blame and was exiled. Now Annika serves on an airship, searching for her sister and longing to return home. But that home is threatened when scientific expedition leader David Kentewess comes aboard, looking to expose Annika's secrets. Then disaster strikes, leaving David and Annika stranded on a glacier and pursued by a madman, with their very survival depending on keeping the heat rising between them—and generating lots of steam…
2012 BEST BOOK OF THE YEAR!
—RT Book Reviews