This contest is now closed. Scroll down for winners' names.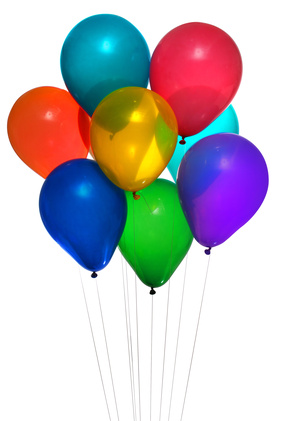 1) Syahira Sharif
2) blodeuedd
3) Linda
4) Mimi Smith
5) Colleen
6) Jill B
7) Hillary
8) Myranda
9) Madeline
10) Candida Hernandez
If your name is listed above, please fill out the following form:
[gravityform id="3″ name="Giveaway Winners!" title="false" description="false"]
---
Please note: If you are reading this somewhere other than Meljean's official blog, please go there to enter. Comments at Goodreads or Facebook will not be counted as entries.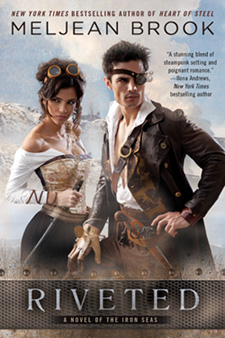 Whooooo! Berkley just sent me 10 copies of RIVETED to give away! No hoops to jump through — you just have to comment before midnight on Sunday, August 19th to enter.
But first, please read ALL this stuff:
These aren't advance review copies, but finished books that my publisher sent to fulfill pretty much the same function. So it would be awesome if you left a review for it within a month after receipt: on your blog, on an online bookseller's site, Goodreads or Library Thing, wherever. I'm not asking for positive reviews, or even detailed reviews — just your feedback as a reader. If you don't think you can read it by October, please pass on these review copies; I intend to give away several more when the book is released, so you can try again, then. (If you want to be reminded of the release, you can sign up for the Postcard Mailing List or the Email Newsletter.)
About RIVETED: This is the third full-length novel in my steampunk romance series, The Iron Seas. It is a standalone novel; you don't need to have read the other books in the series to enjoy this one. Fair warning: David Kentewess and Annika Fridasdottor are new characters in the Iron Seas universe … and if you're expecting another Rhys or Mina, Archimedes or Yasmeen, you aren't going to get that. I do hope you love them just as much, though.
To read a description and an excerpt, go here. To learn more about steampunk, click here, and you can see a guide to the Iron Seas world here.
How to Enter:
Just comment below. Maybe tell me whether you've read an Iron Seas book/steampunk before? If not, just any old comment will do.
Last Date to Enter:
Sunday, August 19th, at 11:59:59 PM Pacific time. Winners will be announced on this blog on August 20th and notified by e-mail.
How I Pick Winners:
Winners will be chosen using this handy-dandy giveaway plug-in that picks random entrants from the comments.
Official Rules:
Comment by 11:59:59 PM Pacific time on August 19th, 2012 for your chance to win. Ten winners will be selected randomly using a WordPress giveaway plugin, and their names posted on this blog August 20th, 2012. Winners must provide Meljean with their mailing address by September 15th, 2012 or the prize will be forfeit. Only one entry per ISP address. The contest is open to international readers. No purchase necessary to enter. Odds of winning depend on number of entries received. Void where prohibited.