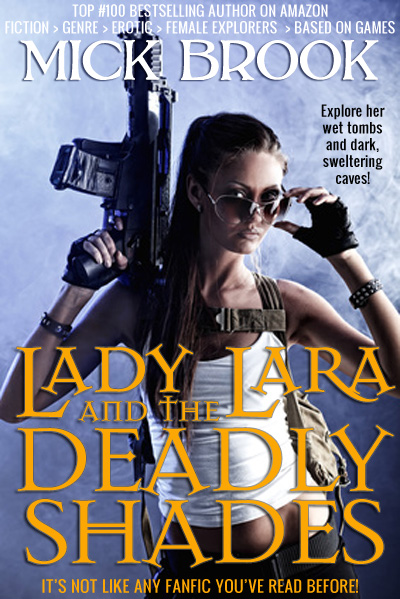 She's back and hotter than ever!
Lady Lara Coughed has never been defeated. Not by giant spiders or rabid dogs, or even by those crazy militants who always show up in the tombs she's exploring. But will her big guns be big enough to protect her when she faces her deadliest foe yet?
This time her heart will be raided…and her panties, too!
They call him Corey, the Mysterious Man Who Wears His Sunglasses at Night — and in the dark depths of a tomb. What does he hide behind those dark shades? Lara must use every skill she possesses to convince him to remove those enchanted lenses, even if it means she has to remove every other article of his clothing first!