Jaci Burton has an ARC if you talk about it on your blog. Shiloh's having a contest, and you have until midnight to win.
My sister finished LOVER REVEALED last night, after a three-day late-night glom, and almost beat me up when I teased her that the next wasn't out until October. Hee. Her favorite is LOVER AWAKENED.
Right now, she's on the sofa watching a marathon of the second season of America's Next Top Model — which, if you ask me, was the best season. Why?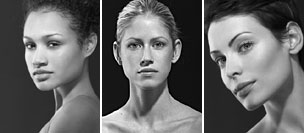 Because Catie cried all of the freaking time, and it cracks me up. That, and Mercedes was so cute. I wish she'd won, although I agree that Yoanna has that classic model look. Sigh. Okay. But I can't go over and watch it (except the parts where Catie cries, because that's like my reward for … something. I don't know what, but it sure feels like a reward).