If you don't follow my personal Facebook page, you probably aren't aware of how much I like the new Aquaman (and if you do follow it, this post probably won't come as a surprise to you.) Things I also like? Wonder Woman, comic books, and action figures.
So when my sister Echo ran across an Aquaman action figure, this is the conversation that took place on Facebook. If you want to scroll past this exchange, basically the conversation went like:
Echo: Look at this Aquaman figure.
Meljean: Is there also a WW?
Echo: Yes.
Meljean: Please buy and take dirty pictures of them and I'll make a story out of them, kind of like I did with your X-Men and X-files pictures.
And because my sister is awesome, a few days later those dirty pictures showed up in my inbox.
But something happened. Because as I was looking at the photos, I realized they weren't inspiring dirty thoughts. And perhaps that's because I'd spent so much time in the past weeks admiring Aquaman's dedication in the gym as he prepares for his role in the upcoming Justice League movie. So when I saw Echo's photo of Aquaman here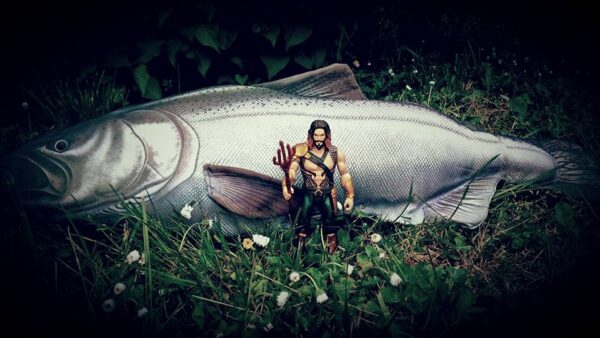 I thought of how strong Aquaman must be if he could defeat such a giant fish! And when I began thinking of Aquaman's muscles, I was reminded of this photo, showing Aquaman working out!
And so I began looking at Echo's photos in a different way — and I was inspired to create my own workout!

*please consult your physician before beginning this or any other exercise program*
*but especially before beginning this one*
---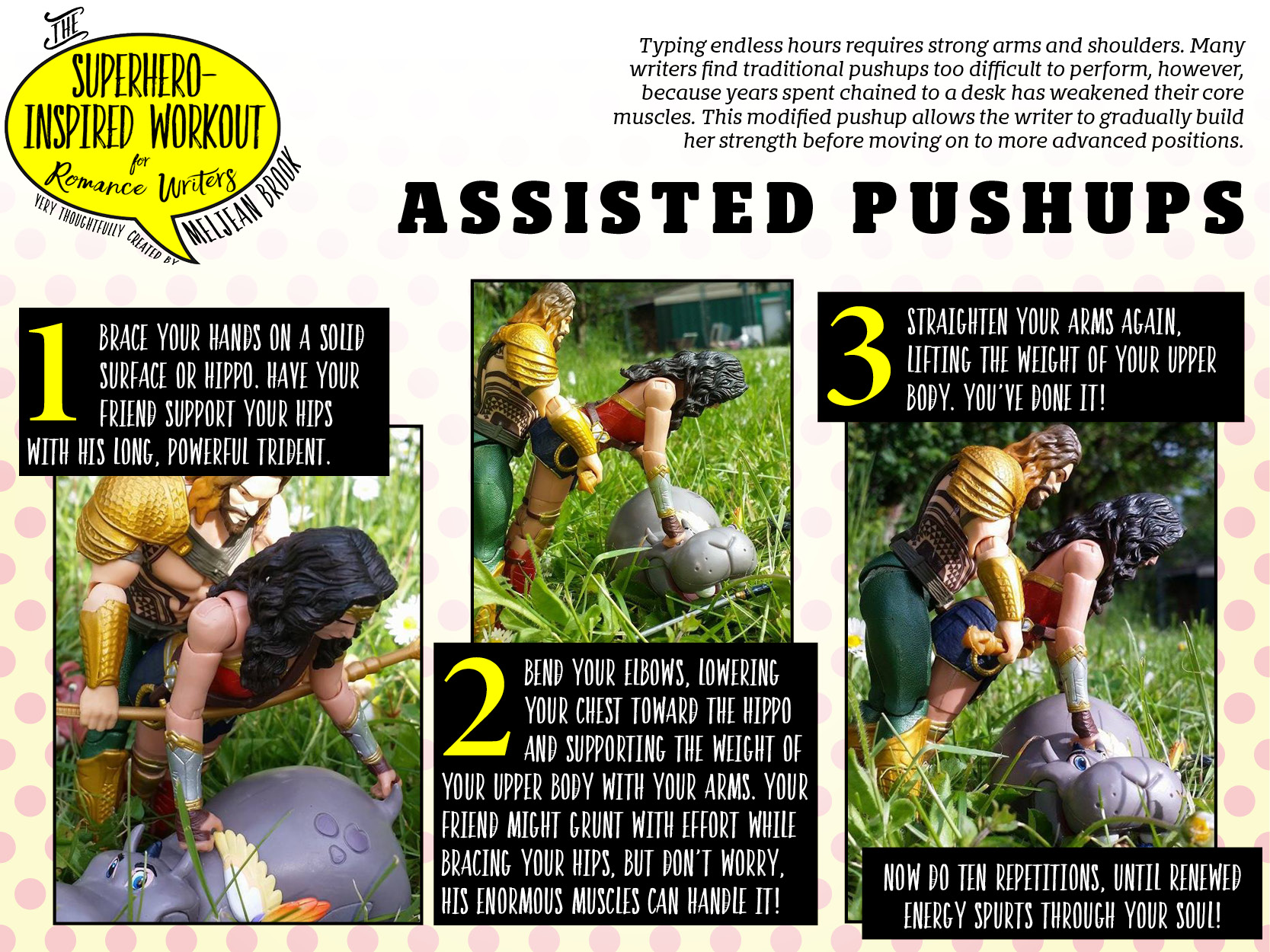 ---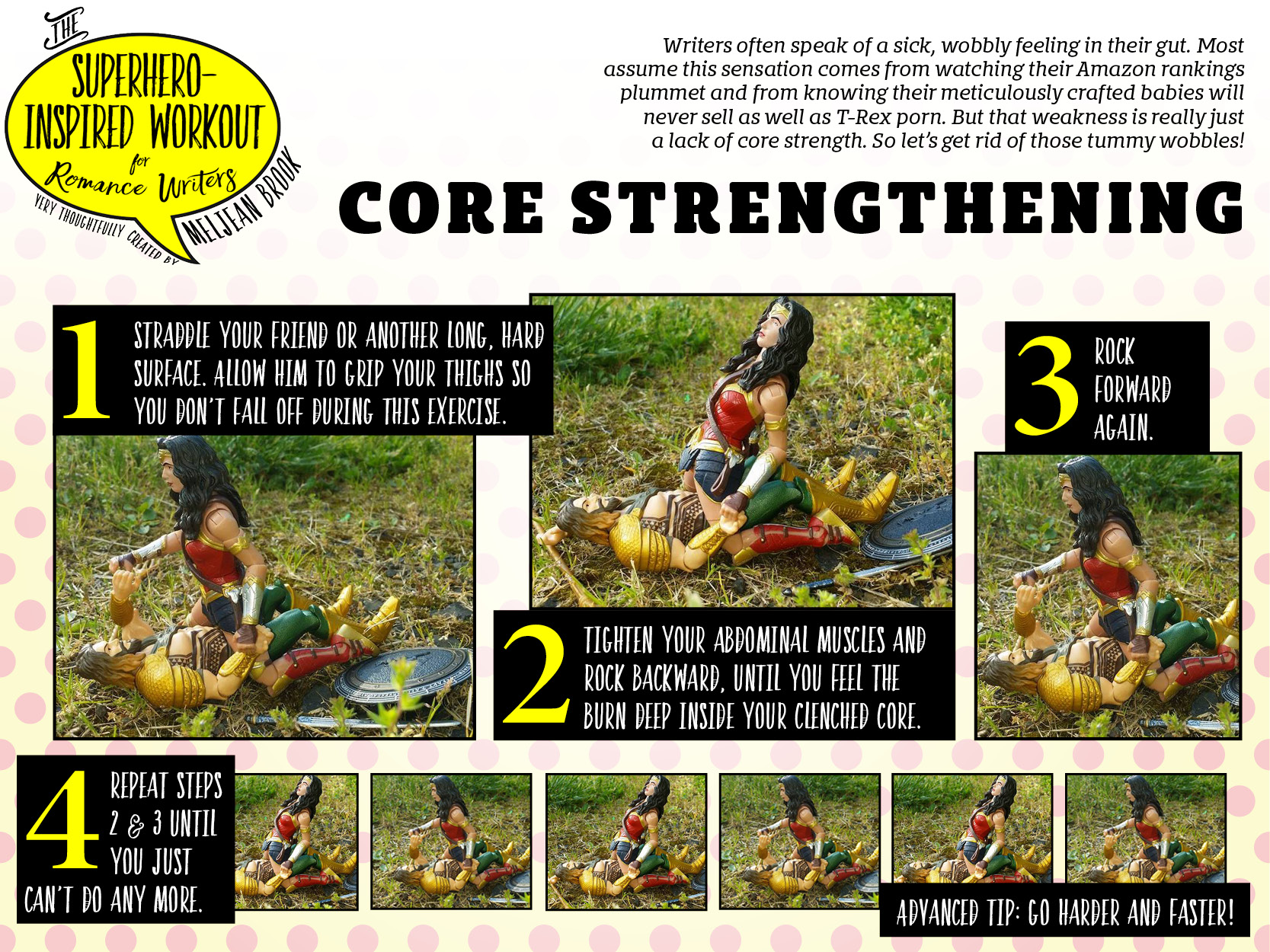 ---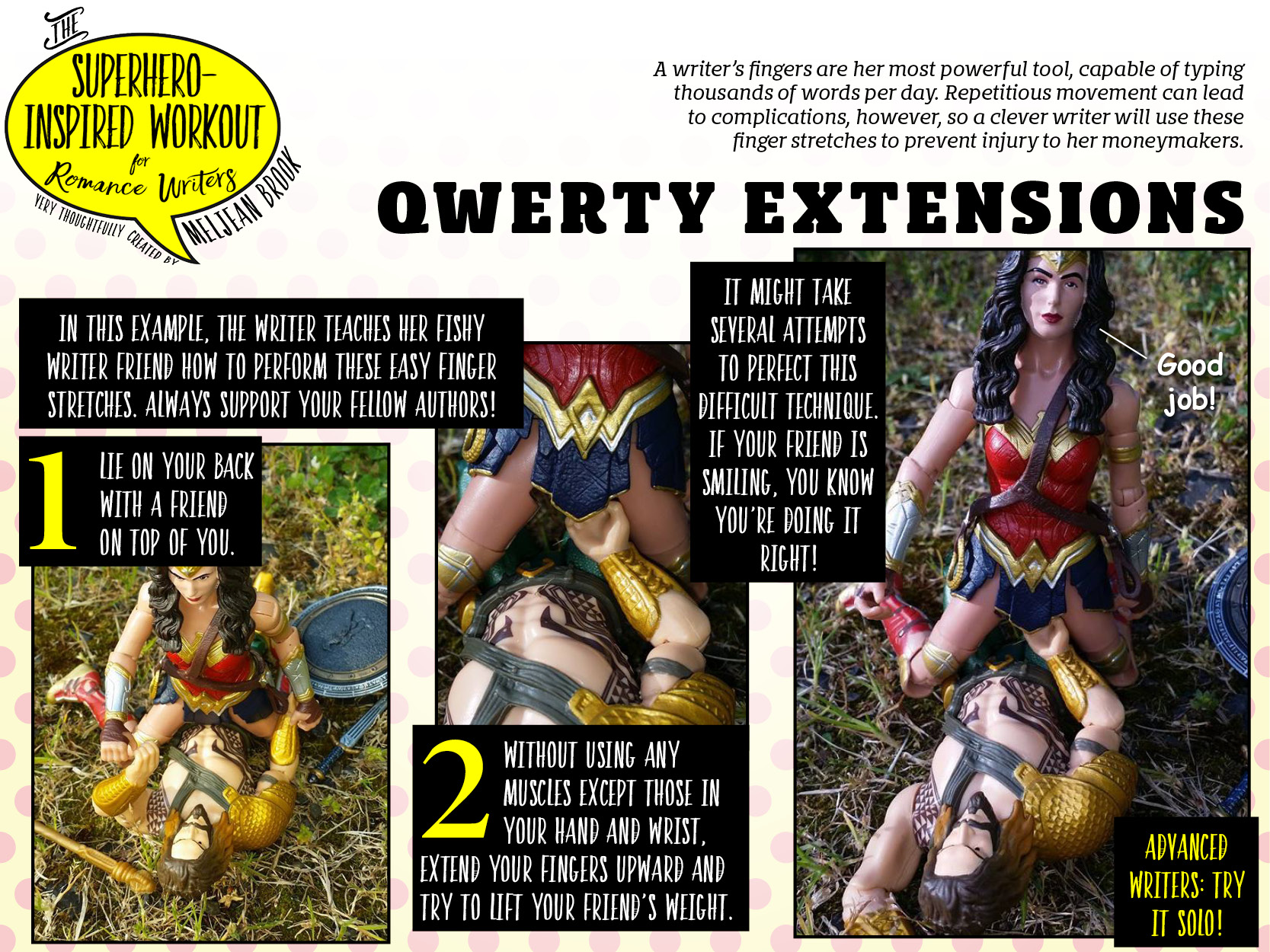 ---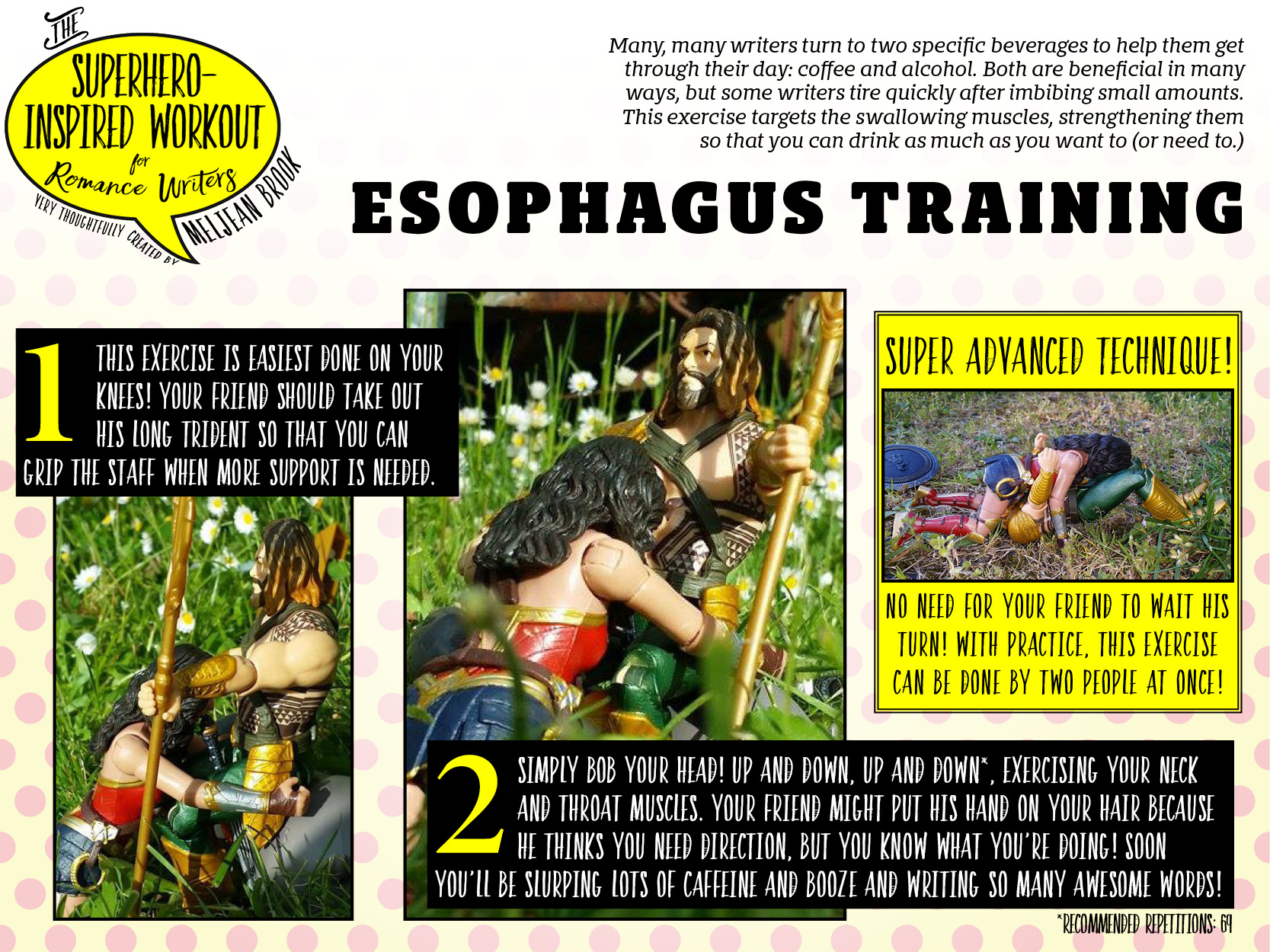 ---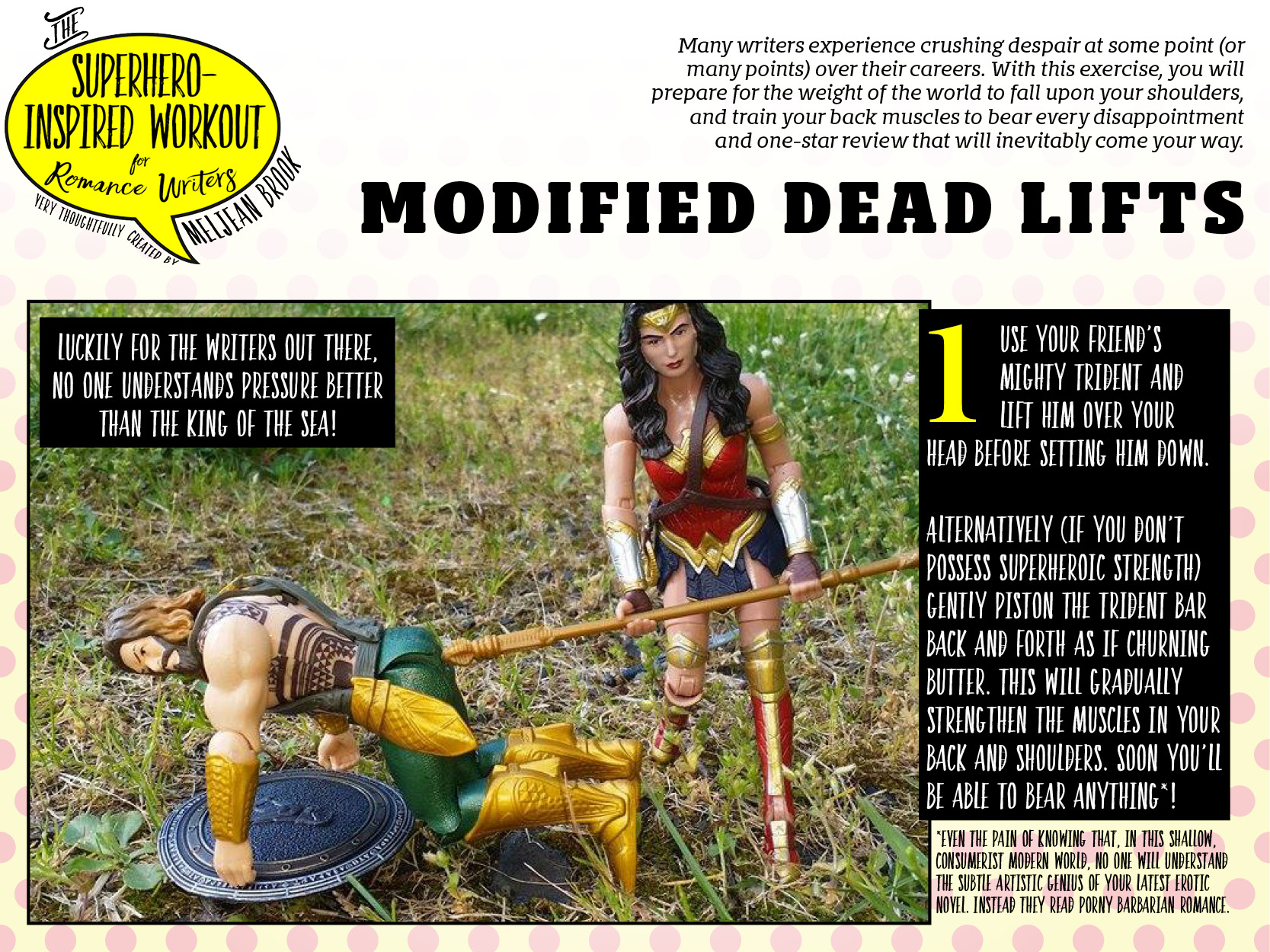 ---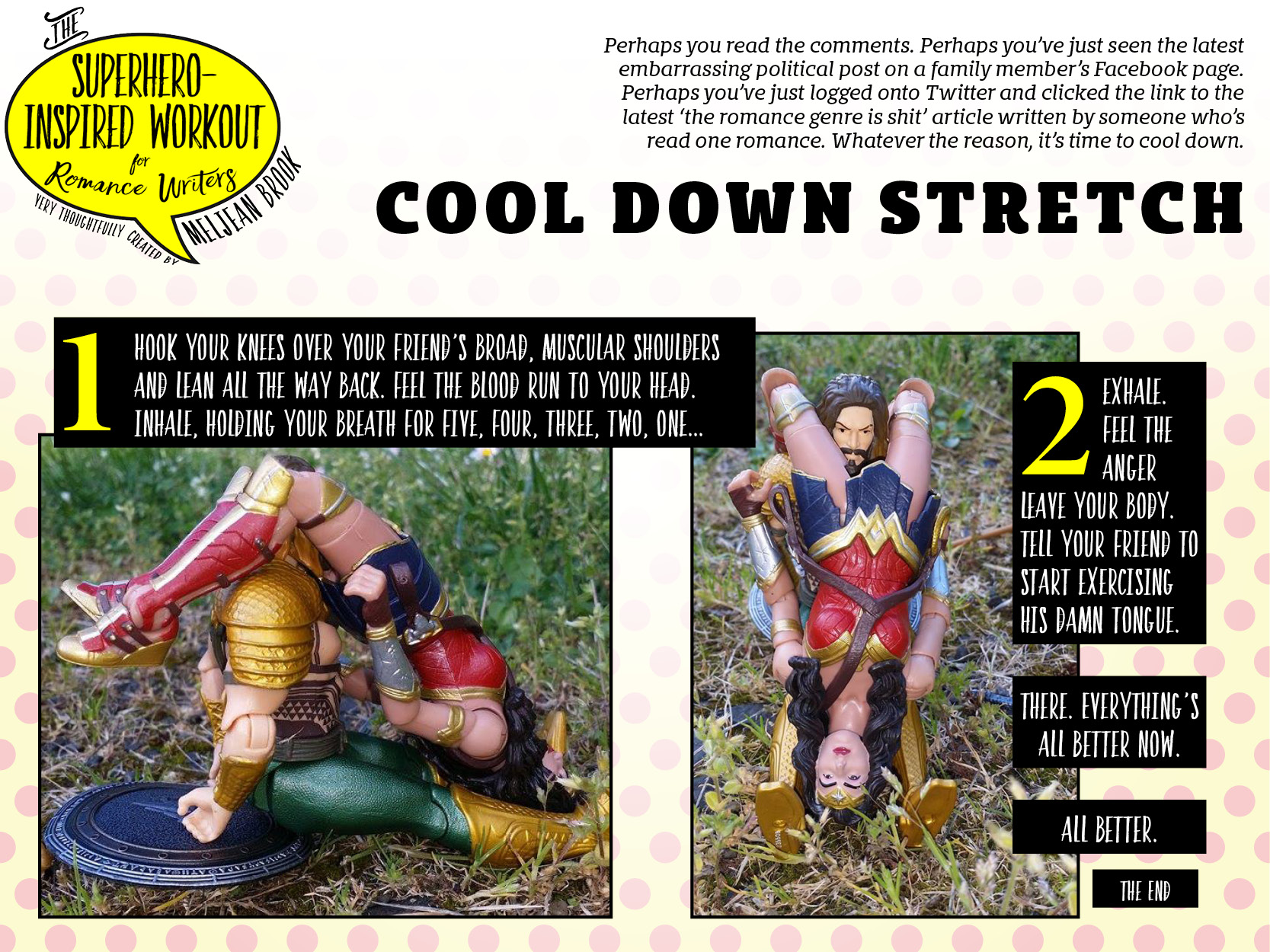 For the love of Aquaman…we're all going to be so strong!