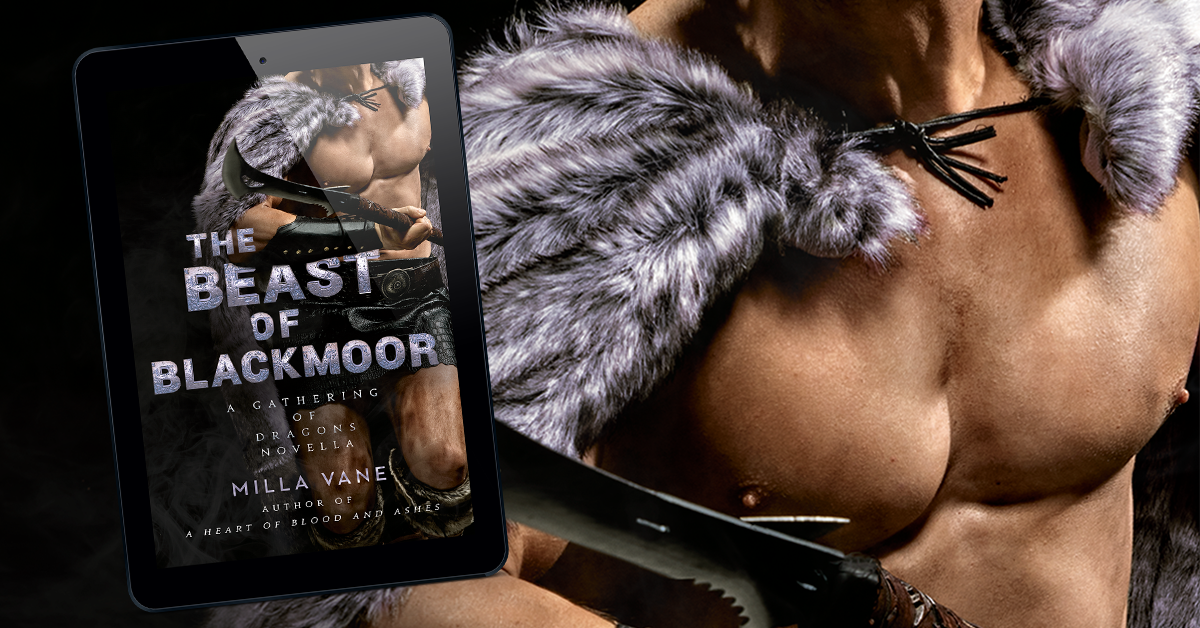 THE BEAST OF BLACKMOOR is available now as a standalone ebook! This barbarian fantasy romance was previously included in the Night Shift anthology way back in 2014, and introduced the world where the Gathering of Dragons trilogy is set.
Where does it fit in the series? 
Chronologically, the novella takes place just before the events of A Heart of Blood & Ashes (Book 1), but they don't share any characters and do not spoil each other. It doesn't really matter which one you read first.
There are spoilers for The Beast of Blackmoor in A Touch of Stone & Snow and A Dance of Smoke & Steel. Although you won't have trouble following the main storyline if you don't read the novella, The Beast of Blackmoor contains events and characters that are explicitly mentioned in Books 2 & 3. And speaking of Book 2…
A TOUCH OF STONE AND SNOW is only two weeks away! I can't wait for you all to meet Aerax & Lizzan. But that's for later. Today, I hope you love Kavik & Mala's story as much as I enjoyed writing it!
Always,
Milla
A Gathering of Dragons Novella
A warrior princess must tame The Beast of Blackmoor to earn a place among her people. When she arrives in Blackmoor, however, she finds a land cursed by a demon and ruled by an evil warlord…and discovers that the beast isn't a monster, but a barbarian warrior who intends to do some taming himself.
Amazon • Apple Books • Kobo
Google Play • B&N
Prefer print or audio? Click here.
When Lizzan leads the Kothan army into battle, only to see her soldiers massacred and to emerge as the only survivor, she is called a coward and a deserter. Shunned from her home, Lizzan now wanders in solitude as a mercenary for hire, until she encounters a group of warriors seeking new alliances with the northern kingdoms—a group that includes Aerax, the bastard prince of Koth, and the man who sent her into exile.