So… how did you like Ariq's vow? And thank you.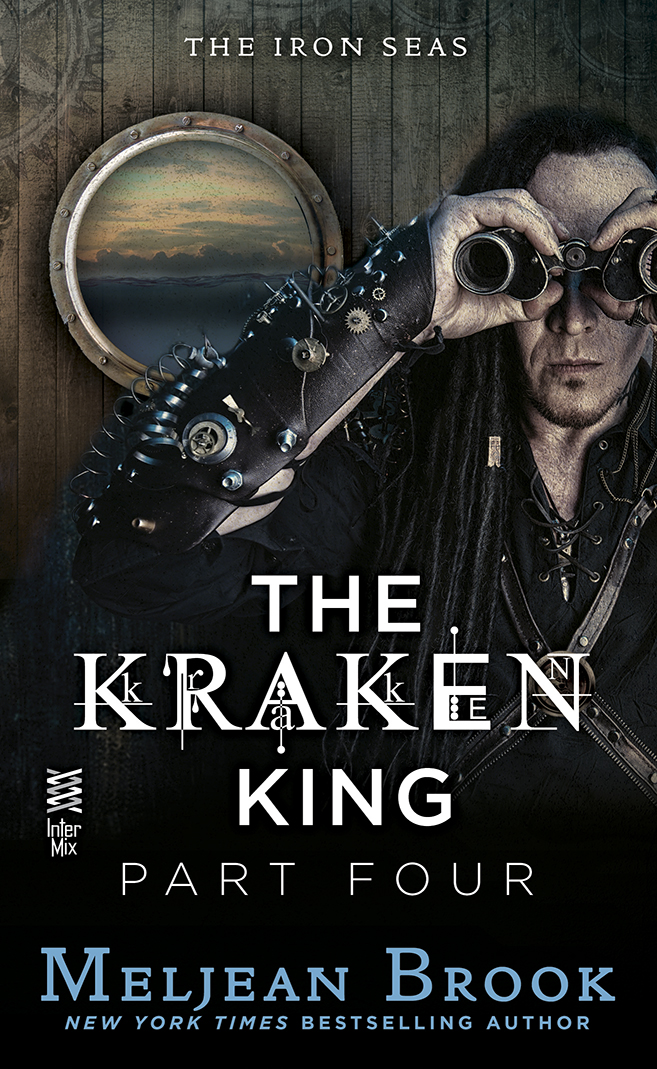 Swoon seemed to be the response of the week after readers hit the end of Part IV. That was one of my favorite scenes to write, ever. A part of me wondered: Is this over-the-top? But the rest of me just didn't care.
We're halfway through the serial, and I just want to take a moment to thank so many readers for their wonderful responses and kind emails. I know this transition to a serial format hasn't been the easiest one, and required a leap of faith from many of you. I'm kind of overwhelmed by the support the serial has received from those who have been reading it every week; I thought this trip would be much, much rougher than it has been. So thank you, SO much, and I hope that the story lives up to your expectations, and ends up being worth every moment of the time you spend reading it and every penny you spend.
Interviews, Milla Vane, greedy authors, and a giveaway
I'm actually not sure how much time is left in the giveaway, but the interview I gave at Dear Author will be up as long as that site is. In it, I talk a little more about Milla Vane, and about the money question with regards to serials. If you aren't comfortable responding to the interview there, I'm happy to take questions here.
Reviews!
I'm falling a bit behind on review roundups, so please forgive me if I skipped you this week! Always feel free to post a link in the comments, too!
First, at Ellie Reads Fiction, she writes:
In general, I'm not a fan of the serial form since I'm too impatient to wait for the next part. Still, I'm enjoying this serial so far with the slow build-up of the relationship between Ariq and Zenobia set against an action-packed plot full of intrigue and suspense.
At Coffee and Bookaholics, Monica says:
There is no risk in repeating myself when I say that I am swooning at the sweetness between Zenobia and Ariq as this is the first time that the beauty of romance sweetens this book. I love a good and well written romance, so I'm smiling. But now I risk repetition by saying that I was not disappointed by the extremely well written action scenes and the elaborate political intrigue that I look forward to in this story and always find. Damn I am a sucker for a good plot!
And of course my Twitter roundup!
There was kissing in this part of THE KRAKEN KING and we loved it. http://t.co/fnS1Cq0D00 #IronSeas

— Chelsea Mueller (@ChelseaVBC) May 8, 2014
Book Review: The Kraken King Part 3 and Part 4 by Meljean Brook http://t.co/qWFFQZ4Kdn — Paranormal Haven (@ParanormalHaven) May 8, 2014
Friday Night Crowd: Have you started THE KRAKEN KING by Meljean Brook? What are you waiting for? It's amazing! http://t.co/IrCDHNejcs

— Jen Twimom (@Twimom227) May 9, 2014
5 of 5 stars to The Kraken King, Part III by Meljean Brook http://t.co/xNJjpHQdRH — Rosario_O (@rosario001) May 8, 2014
@Meljean Tuesday's are fast becoming my fave days #KrakenKing LOVING. IT.

— Dana Mitchell Author (@dana0mitchell) May 7, 2014
@Meljean At this point, I'd wrestle Zenobia for Ariq, but he'd, alas, not be interested in me. #AddictedToTheKrakenKing — Prof Book Lover (@luvrbooks) May 7, 2014
@Meljean Part IV..A-MA-ZING! But I really think my head is gonna explode waiting for parts V-VIII.

— Michele Corby (@blueyedirishgrl) May 6, 2014
I am left feeling giddy every time I finish reading an installment of @meljean 's The Kraken King! https://t.co/vByL50K8n0 No siege engi… — Ana Canino Fluit (@anacoqui) May 6, 2014
@Meljean Loved part 2! Will we have Taka's story some day? Serial Review. The Kraken King Part 2, by Meljean … http://t.co/DHdZM6lyr9

— Fallen Professor (@fallenprof) May 6, 2014
I am loving this serial so hard. Review: Part IV: The Kraken King and the Inevitable Abduction by @Meljean Brook http://t.co/suva4gaAsk — Angela (@fv_angela) May 6, 2014
@Meljean I'm developing a serious love/hate with this book! Love each installment, but HAAAATE the waiting! Patience is not my virtue!

— Michele Corby (@blueyedirishgrl) May 6, 2014
Excerpt for Part V
I'm at the point where I'm never exactly sure what to pull out for you that won't be a huge spoiler and ruin what's coming up. So this one is shorter, again.
*****
My heart is iron.
The airship's design resembled a black marlin—a sleek, narrow cruiser with a long, sharp prow was suspended beneath a pair of cylindrical balloons that ran the length of the ship. A propeller shaft emerged from the machine house on the upper decks and blocked a narrow view of the airship's stern. The flickering lanterns cast shadows, transforming that stretch of the stern into a well of darkness. The lookouts in the pilot's tower would see almost nothing.
But for several minutes, they would see Ariq at the rail, looking south into the horizon—as he had so often. As before, his guards stood in the shadows behind him, flanking the entrance to the propeller shaft housing and out of sight of the pilot's tower.
My will is steel.
The propeller and engines roared a continuous thunder. Wind tugged at his tunic and roughened the dark sea below, the whitecaps barely visible. The heavy clouds had smothered the slice of moon. The giant sharks that hunted these waters would have poor visibility, but megalodons sometimes took their prey in full dark. Ariq didn't know if they smelled or heard their prey, or sensed them in another way. But two things drew megalodons more quickly than any other bait—noise and blood—and Ariq needed to distract any sharks in the area.
He would take a risk; he wouldn't be reckless.
My mind is my blade.
His absence would go unnoticed for a half hour, perhaps a little more. The crew would waste time searching each deck of the airship, because no one would imagine that he'd jumped. Most likely the full night would pass before they realized where he'd gone.
That would be long enough.
His breathing slowed. His blood calmed. The anger had cooled. Only purpose remained. Only Zenobia.
I am coming for you.
Now.