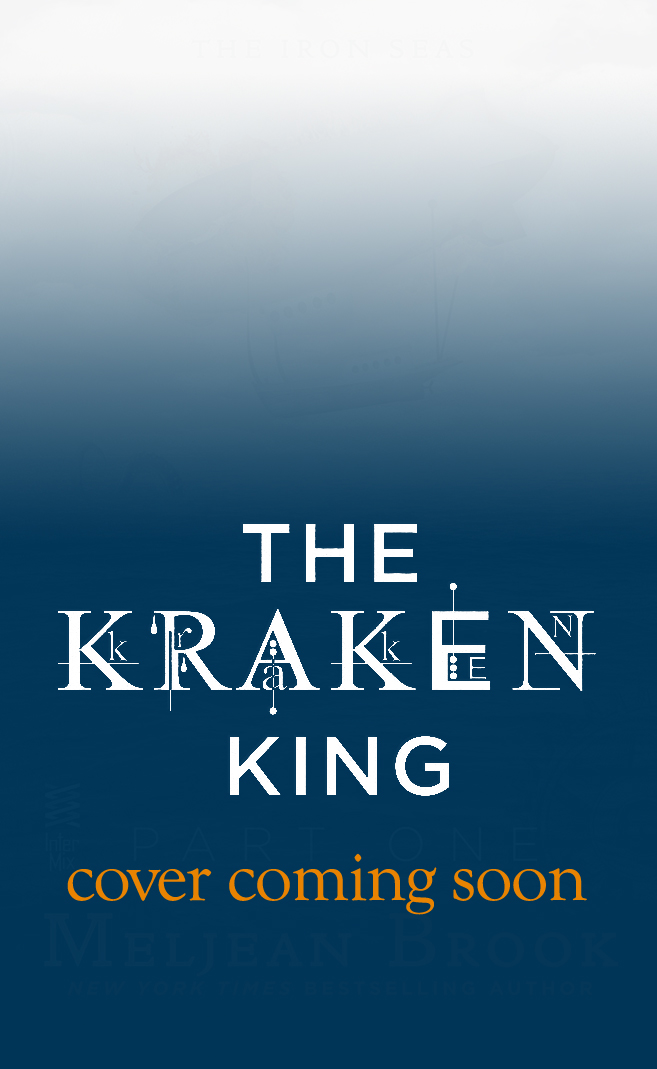 The pre-order links for the serial version of The Kraken King went live today at Amazon and Barnes & Noble! I've set up a preliminary page for the serial here; descriptions and covers will be revealed by the end of the month (I'll post links when they go up!) I expect that Kobo, iTunes, and others will go live soon, as well — I'll also add those as soon as I can.
I've received a few questions about the serial, so I thought I'd quickly try to answer some of them here.
Q) Who are the main characters in The Kraken King?
A) Zenobia Fox and the Kraken King, a Horde rebel…kind of. It stands alone, although a few events from earlier stories are referenced (from Heart of Steel and Tethered, in particular.)
Q) Do I have to buy each part, or do I buy part one and the rest automatically downloads?
A) Each part is sold separately. I know it adds up; for those of you worried that you are only getting a tiny bit of story for each part, remember that I'm a terrible over-writer — several of these parts are novella-length. My goal from the beginning was to write this serial as a serial, not just a novel broken up into eight sections, and to make certain that my readers get their money's worth and walk away from each part satisfied with the story they've gotten that week. So each part is written as its own mini-adventure within the novel. Some parts are longer than others, but, ahem…this is going to be a long book, overall.
Q) Will the novel eventually be collected in print? In ebook? Will there be an audio version?
A) Yes. Yes. And (I'm pretty sure) yes. I don't have a solid date yet. Originally it was planned for August 2014, but the writing ran late — so as soon as I have the date I'll post it on the book page.
Q) When does it come out?
A) The Kraken King will be published as a serial novel from April 15th to June 3rd. The novel will be published later in print and in ebook as a collected edition. As soon as I have a firm date for that publication, I will post it here.
Covers and descriptions are coming soon!