THE LOVE OVER HATE AUCTION IS LIVE!
I'm so proud today to be participating in LOVE OVER HATE, an auction to benefit organizations that are fighting systemic racism. Over one hundred romance authors have come together to stand in solidarity with the demands for change happening worldwide and to promote causes that are dedicated to affecting that change. This auction will benefit Fair Fight 501(c), an organization created by romance author and politician, Stacey Abrams, to fight voter suppression. The other 50% will go to the Color of Change. All donations will be made in George Floyd's name. Black lives matter.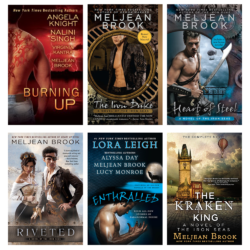 My donation today is a full set of signed Iron Seas paperback books, but there are so many more amazing prizes available!
We hope you'll be inspired not only to support the auction, but to consider individual donations to our organizations and/or use the following links as helpful resources. Thank you!
FAIR FIGHT: https://fairfight.com/about-fair-fight/
COLOR OF CHANGE: https://colorofchange.org
AUCTION: https://www.32auctions.com/loveoverhate