If you've been following along every week, then the end is finally here! And if you've been waiting until all of the parts are available, they are now! (I don't yet know when the compiled version will be available. I will put that information on my "Upcoming" page as soon as I know it.)
So today is the last day…but hopefully the greatest one.
The Kraken King and the Greatest Adventure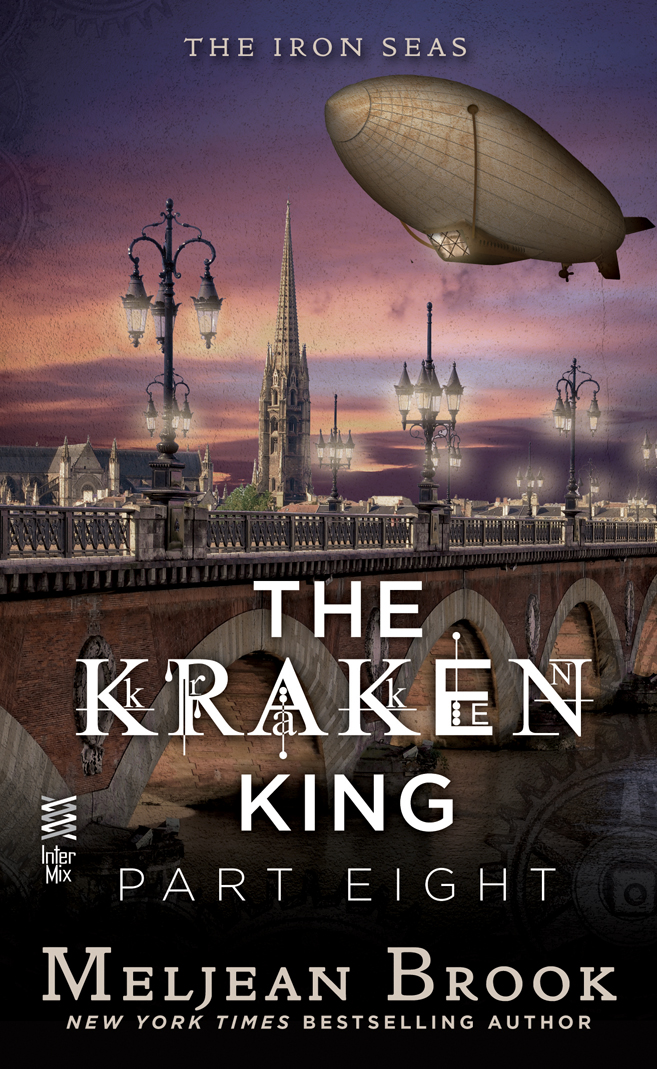 Warning! This description contains spoilers for previous installments!
Arriving in Krakentown with their enemies in hot pursuit, Zenobia doesn't know how they can even hope to win. Being terrified brings forth an undeniable truth: she loves Ariq and will do whatever it takes to stand by him.
But as their adversaries appear on the horizon, they realize that not all is lost. Drawing on the power of the terrible war machine, Ariq, Zenobia, and the entire town must put their lives on the line to protect what they love…
The Kraken King and the Scribbling Spinster

A former smuggler and thief, Ariq—better known as the Kraken King—doesn't know what to make of the clever, mysterious woman he rescues from an airship besieged by marauders. Unsure if she's a spy or a pawn in someone else's game, Ariq isn't about to let her out of his sight until he finds out…
After escaping her fourth kidnapping attempt in a year, Zenobia Fox has learned to vigilantly guard her identity. While her brother Archimedes is notorious for his exploits, Zenobia has had no adventures to call her own—besides the stories she writes.
But when she jumps at the chance to escape to the wilds of Australia and acquire research for her next story, Zenobia quickly discovers that the voyage will be far more adventurous than any fiction she could put to paper…