1) Forget that you were also lightening your hair. My crappy camera doesn't capture how pale pale pale my roots are (when it was wet out of the shower, I looked bald) and how bright orange-sherbet the rest is.
I think I will call this color: Flickering Candle on a Winter's Day.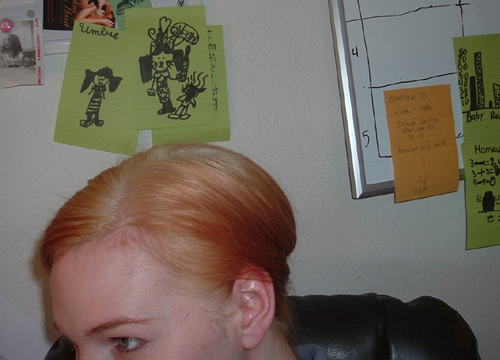 (No, I didn't cut my hair. I just pulled it back really tightly,  so that I wouldn't see it out of the corner of my eye and think my house was on fire.)
Also, that orange note in the background is my plotting note for Demon Blood, Chapter 21. It says: DEACON REALIZES WHAT AN ASS HE IS.