Heh. Like I know anything about that. But here are the things I can't do without (or would rather not do without) when I'm writing: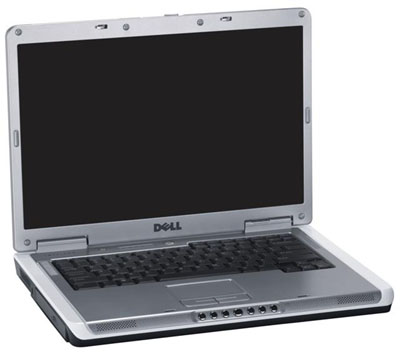 Like, no-brainer, right? I like the laptop because often I can't work at home. I take the tot to the in-laws, and sit down at the nearest Starbucks (where they know my name and my drink, so obviously I'm there a lot). Eventually, I think that's going to have to change. I can already feel the not-so-great effects of typing thousands of words on a flat, compact keyboard, so eventually I'll have to break down and either take an ergonomic keyboard along with me, or lose that extra half hour driving back across town to home to use a desktop computer and ergonomic keyboard.
Convenience over function. Sigh. This is the one I got about six months ago, after I had an argument with my husband and stormed away from my desk … and caught my previous laptop's outlet cord with my big toe in the process, making it slide across the desk and fall to the floor, bringing down the other necessary writing item right on top of the keyboard: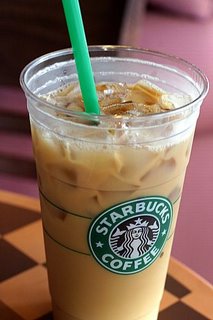 Yes. That was not good. Well, it was good in that I had to get a new laptop because the C – D – E wouldn't work (not so good when the hero's name is Colin) and I really needed to get a new one anyway, because only a couple of weeks before the file had been corrupted and I lost a couplethreehundred pages of my manuscript (yay for backups!) and all of the formatting.
It's sad how addicted I've become to coffee, though. (Actually, that's a lie; I hate coffee. But I love espresso mixed with lots of milk and chocolate, yum. Or caramel. Yum yum.) I resisted for SO LONG! Twenty-seven years. I was one of those people who sniffed superiorly when other people talked about coffee addictions.
But then I had a baby, and ohmygod if Starbucks and Seattle's Best weren't my best friends at 8am in the morning and I'd just been up all night with a baby on my tit and a paper due in one of my grad classes. And at three in the afternoon.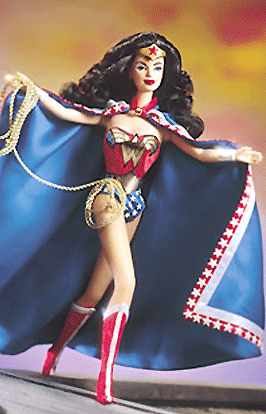 Because, you know, I have to draw inspiration from somewhere. She sits on my desk. When I need inspiration for a sex scene, I just take off her clothes and tie her up with her lasso, and bring out the Superman Ken and my Batman action figures. All five of them. Some are only half her size.
That Wonder Woman's a lucky gal.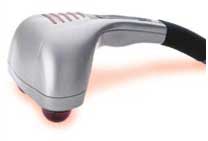 This may be the most important of all: my E.T. massager. Actually, it's a HOMEDICS massager, but it looks kind of like E.T. And it is also the reason why, as reward to myself when Demon Angel is published, I'll be buying this: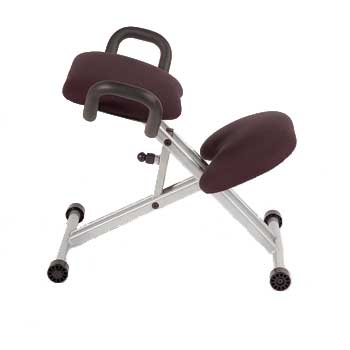 I imagine that it will also be one of my necessary things.