Beowulf: A Translation and Commentary, translated by J.R.R. Tolkien
This is going to be a slow and long read. I love the legend of Beowulf, so that might have pulled me in, anyway — but Tolkien's use of language is just so, so incredible. I won't be reading this all in one go; I'll be savoring it for a while, most likely.
Losing Control by Jen Frederick
For transparency's sake — Jen is a friend of mine and I also made this cover. 
I like putting books together, so this was my project today in InDesign — creating a print version of this novel, which is Book One of the Kerr Chronicles (a planned duology). And while I was formatting, I read it.
Jen typically writes New Adult romance and NA romantic suspense, and this is her first foray into contemporary. It's a slow, sexy build with a hero who is a billionaire … and who isn't a jerk! There's also a heart-wrenching storyline involving the heroine's mother and all of the reasons that the heroine is caught in the circumstances she is. I really love Jen's modern voice, and that the heroine knows she's doing some illegal stuff but doesn't really apologize for it. She's practical and never TSTL (though sometimes stubborn, but who can blame her).
Right now, you can read this for free as a serial via Jen's newsletter (she's releasing two chapters every day until June 16th, when the novel will be available for sale in ebook … and as a beautiful, gorgeous, wonderful print edition.) *grin*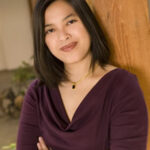 Gunpowder Alchemy by Jeannie Lin
I'm about halfway through the first book of this steampunk duology (double duologies today!), which I'm reading in anticipation of a November release. So I won't tease you all too much, except to say that Jeannie's worldbuilding is so fantastic, and I just love LOVE the alternate history here. This is definitely going to be a book to look for later this year.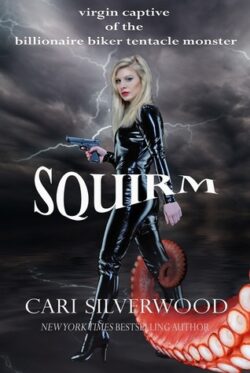 Squirm: virgin captive of the billionaire biker tentacle monster by Cari Silverwood
Okay, so really — this has a story behind it. I was dinking around on Goodreads and I scrolled past this cover and title, and I went directly to Twitter and said:
A part of me wants to give this book five-stars just because of the title. https://t.co/Z1GHxhlhzC

— Meljean Brook (@Meljean) June 9, 2014
And then, of course, I bought it, because I love LOVE good monster porn parodies (I know, I know!) And a few other people went and bought it, too, including Carolyn Jewel, who then promptly read it. And she said:
@Meljean @Limecello Hey! So far it's not bad! Well written!!!!

— Carolyn Jewel (@cjewel) June 9, 2014

And I was like, Hurray! Because that's all I want out of life — well-written and fun tentacle erotica. Then she wrote:
People, this is no centaur pr0n. I'm enjoying the hell out of this.

— Carolyn Jewel (@cjewel) June 9, 2014

Then I went to the author's Amazon page and realized that I knew some of her work! She also writes a great BDSM steampunk series. But this one is:
A parody of everything great and weird in erotic romance that could be stuffed into one book without it exploding.

For some girls, one tentacle isn't enough.

Having a bad day isn't good but when Virginia Chaste has a bad day, she gets felt up by a tentacle monster. If it simply has to happen, let it at least be a billionaire and a hot biker.

Virginity isn't all it's cracked up to be and her search for the Holy Grail of Erotic Romance, the ten inch purple-headed schlong, may have finally borne fruit.

Yeehaw! Playing hide the tentacle has never been so much fun.
How can anyone resist? So that's what I'm going to read when I need a break from Beowulf.