One of the most important things I learned from the serial release is that I really don't reach a lot of my readers — or perhaps they are following me on one social media site, but not another, so the updates they needed weren't necessarily the updates they received. So here is a quick breakdown of all the places that I'm at on the web aside from my website, and what you'll find there:
#1 – E-Mail Newsletter
I don't send this out very often — typically only when I have a new release. This is the best place to find information about my work if you only need to know when the newest book is out. You can sign up for this here.
#2 – Twitter
Twitter is a mixed bag of content. All of my blog posts auto-tweet a link. When I'm not pimping a book, most of my tweets are replies to other readers and authors. Sometimes I'll just post random stupid things, because I feel like it. For example, my first tweet this morning was:
Argh! #everydayistalklikeapirateday

— Meljean Brook (@Meljean) June 6, 2014

So if you don't mind silliness mixed in with updates, Twitter is a good place to find me. It's also a good place not to find me, because updates are often lost in the tweetstream. So unless you check my individual twitter account (https://twitter.com/meljean) page, you might miss some updates.
I always try to respond to replies. If you ever have a quick question and don't feel like emailing me, Twitter is a good place to ask it.
#3 – Facebook
I actually have two Facebook accounts. One is my personal page (http://www.facebook.com/meljeanbrook) and one is my fan page (http://www.facebook.com/authormeljeanbrook).
My personal Facebook page is a lot like my Twitter account. All of my blog posts auto-post to my wall. I add stupid personal information and updates about everyday things. This week, the saga of my new French press has played out on my wall, along with links to new releases and a few reviews. I also said that if I ever wrote a MC romance, that it would basically be a 300-page fanfiction of this song from Grease 2:
So if you don't want to know how many times I've watched this movie and how much I wanted to be Stephanie on that ladder, this probably isn't the best account to follow.
My Facebook fan page is more book oriented and contains fewer personal posts (though I have been adding more, because readers have requested them. But although I will post about movies and such, I still haven't been using it for my silliest updates. So if you don't want to know that much about me, but still want to know about my books and book news, this is the best page to follow on Facebook.)
The drawback to Facebook is that the site limits the number of fans/friends who see each post. So if you want to make sure you get the updates in your news feed, please remember to go to the page and to select "get notifications" in the dropdown menu of the "Like" button. Otherwise, you might need to make sure that you visit the actual page (instead of just reading your newsfeed) to make sure that you've seen all of the updates.
I respond to almost all comments on both Facebook pages, and it's also a good place to reach me if you don't feel like emailing me.
#4 – Tumblr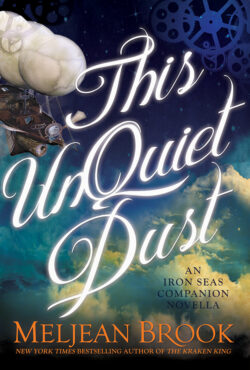 I have a Tumblr! … but it's really not great for book updates, because I feel that posting that information on Tumblr is basically spam. So it's mostly random fandom reblogs and a few other things. I will probably be posting about different works-in-progress (like this one about a discarded Mara & Cooper novella cover) over this summer, because I like to play with Photoshop and I plan to teach myself to use Flash. But this blog reflects more of my personal interests and less book info, so if you follow me on Tumblr, you'll almost never hear about my book updates.
#5 – Goodreads
I have a Goodreads account, and my blog posts automatically feed over to it. I review books (badly) now and then. I don't really talk about the books I don't like. The last review I added: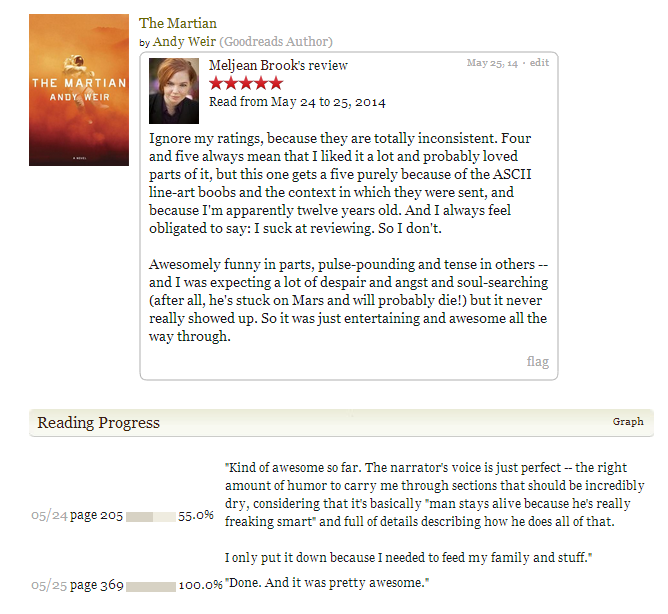 Yeah. This is why I'm an author, not a reviewer. Reviewing is a lot harder.
–I think that's everywhere!