Wild Thing releases today in mass-market format!
New York Times bestselling authors Maggie Shayne and Marjorie M. Liu, and sizzling newcomers Meljean Brook and Alyssa Day discover the wild instinct in everyone with four stories of feral heat…
WILD THING
"Paradise"
Lucas Marsden has faced nosferatu before and survived, but he doesn't know how to defeat the demon who hunts the vampires in his community… But he knows exactly what he wants from the beautiful Guardian sent to protect them.
This is the third story in the Guardian series. 
$7.99 Berkley Sensation ISBN 0425225445
Amazon.com ~ Borders.com ~ Powells.com
"Once again, Brook plays with the notion of free will on multiple levels, adding hope to her dark world of demons and nosferatu, and substance to a genre that is too often dismissed as fluff." — Nicola, Alpha Heroes
Thanks to random.org, we have the winning comment numbers: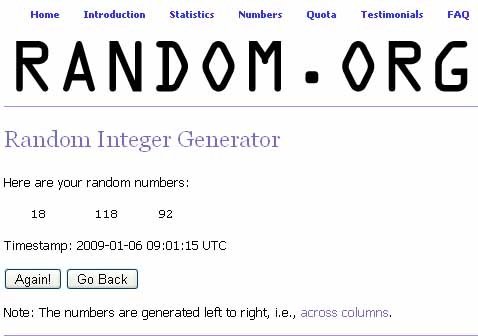 #18 – cyclops8
#118 – Marcy Strahan
#92 – Hesper F
Congratulations! Please contact me (see link above) with your mailing address, and I'll send the anthology ASAP.
Thank you so much to everyone who entered.