Because it's tangentially related to The Kraken King, I'm putting Wrecked at 99c for the next month or so. And that way, if anyone missed the sale last year for Fire & Frost at 99c, you can pick the story up for a low price.
You don't have to read Wrecked to understand and/or enjoy The Kraken King, but I know many readers don't like to have gaps in their series, so here it is.
It's also related to Heart of Steel and Tethered, but I don't control the prices over those. If you haven't read those, however, no worries! You'll be able to follow the storyline without problem.
(Some of the price changes might take a small amount of time to take effect.)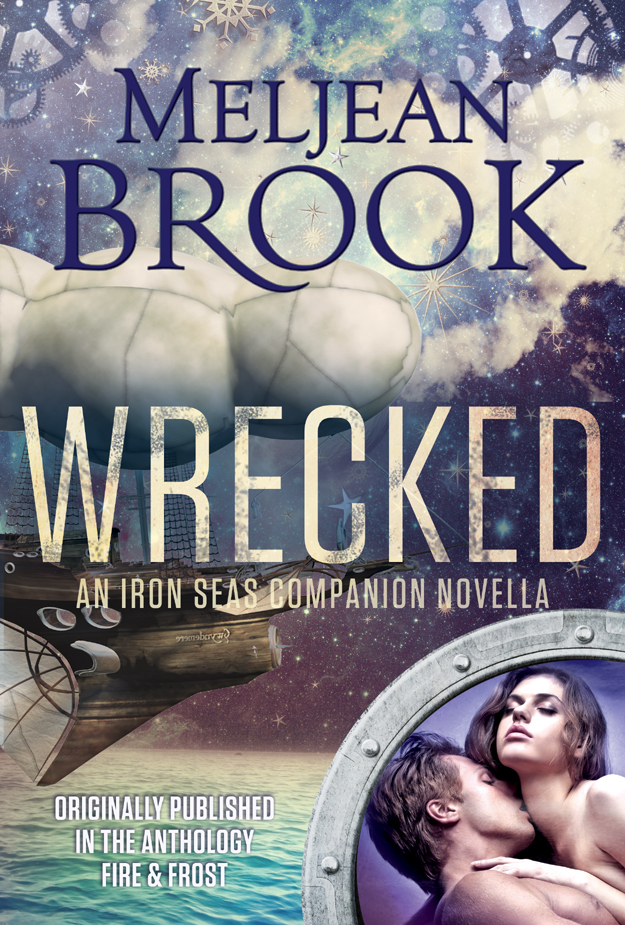 "Wrecked"
A TALE OF THE IRON SEAS
Elizabeth has spent the past five years running from her father; her father's huntsman, Caius, has spent the past five years pursuing her. But when he finally catches up to her on an airship flying above Europe's zombie-infested cities, Elizabeth discovers that Caius isn't the only danger she has to fear—and now that he's found her, Caius doesn't intend to let her go…
30,000 words/115 pages
December 2013